What is a Project Implementation Plan + Templates
Jan 11, 2022
7 min read
Marlon Misra
At the outset of any large project, project managers have the challenging task of organizing team members and creating a strategic plan for completing project objectives. There are many ways that leaders can help lead employees towards planning a cleaner implementation process, such as well-organized Gantt charts, project execution plans, project management software, and other collaboration tools.
While there are many project management tools a project team can use to monitor their progress, one of the best practices is to create a project implementation plan. These detailed plans help you reach your project goals and give managers insight into how well teams are sticking to timelines and metrics throughout the project process.
What is a project implementation plan?
A project implementation plan (also known as a strategic plan) outlines all the steps within a planned project. The implementation strategy should include detailed information regarding the project, such as timelines, budget, project stakeholder expectations, scope, and deliverable acceptance criteria. The different tasks are often broken down into more manageable and assignable tasks and subtasks with their own timelines and requirements. As you map this information out, the project manager, stakeholders, and project teams will clarify goals, end deliverables, and deadlines.
Do we really need project plans? (Benefits)
It is easy for project managers to assume that project plans are more complex than they're worth. While not every project category is suitable for a complete extensive project plan, actual implementation can get messy in larger, more complex projects without clear guidelines. Here are just a few benefits of project implementation plans:
Keeps your teams on track regardless of their task
Helps teams better understand the process and workflows of other groups, leading to better collaboration
Ensures everyone is on the same page, preventing miscommunications on expectations or plans
Creates transparency for all teams involved, including stakeholders
Adequate resources are allotted, resulting in smooth vendor transactions and preventing last-minute orders and extended hours for team members
Creates accountability for project managers and team members
Earlier risk identification
More reliable timelines for task and project deadlines
Helps ensure all project resources and information are in one central and accessible place
Fosters trust in critical stakeholders
Anatomy of a project implementation plan
To help understand how a project implementation plan works, it first helps to know their architecture. Below are the standard components of an implementation plan that you can use to help ensure project success!
Project objectives and goals
A successful implementation plan will have details of the projects' key components, such as main objectives and goals. These milestones should be communicated and decided upon in detail with stakeholders to ensure everyone is on the same page. Break the individual goals and objectives into detailed pieces and ensure everyone agrees on the points and expected outcomes before moving beyond this first step. The easiest way to ruin a well-detailed implementation plan is to have a stakeholder later read the listed goals and express that it goes entirely against their desires.
Project scope assessment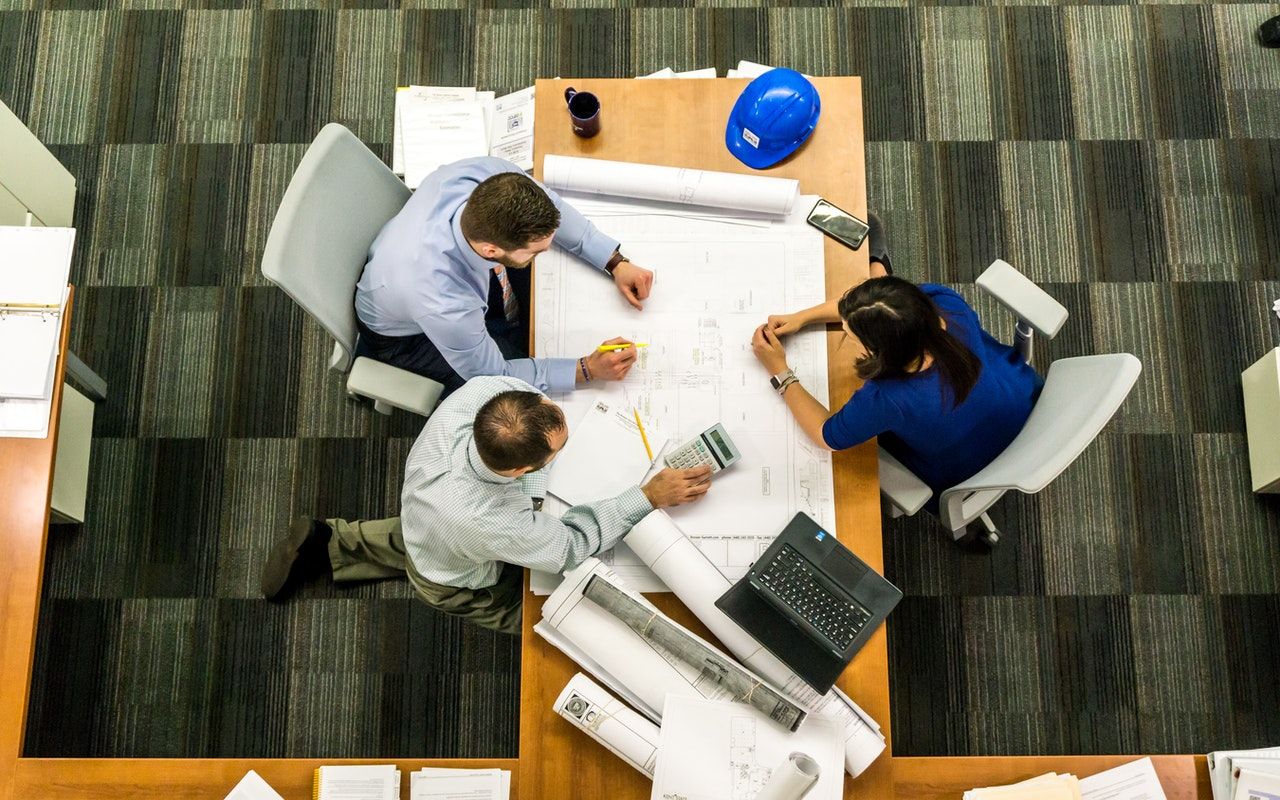 Scope creep is something that is the bane of many project managers. By detailing the exact project scope and expectations, you can agree with stakeholders about what work you are willing to do and what falls outside of that scope. When you put your limits and offerings out there right away, it makes it much easier to tell a pushy client "no" and to point to your previously agreed-upon scope and objectives.
List of project deliverables
Create a complete list of project deliverables from every task applicable. Telling your stakeholders upfront what you will be giving to them at the end of different project phases helps them know what to expect and protects your team from constant requests for information. Showing your teams what is expected by the end of an objective can also help them envision the bigger picture, as it can be easy to get lost in the details.
Scheduling, subtasks, and due dates
Your plan should have an implementation schedule showing both long-term and short-term task goals and the time frames that these significant tasks and subtasks should be completed within. You should detail an entire project timeline. However, it also should be understood that dates may change slightly throughout the process. The timeline should show the expected project completion deadline and any deliverable due dates.
Risk assessment and dependencies
An implementation plan should include a contingency plan in the case of challenges or roadblocks along the way. Most projects have unexpected changes throughout the process, and while often these are manageable, it is crucial to identify where things can go wrong in the project that may set you off track. Looking at dependencies across the plan can help you avoid these issues and decide how to counteract them if anything occurs.
Stakeholders
Identifying key stakeholders is essential in understanding the project's aims, the deliverables' goals, and the reasoning behind decisions. To help everyone know how to best approach the project, create a list of all stakeholders and other meaningful contributors and their role in the process. These details can help project managers know where to turn if questions arise and how to communicate deliverables and additional information to clients best.
Resources
Ensuring that you have adequate resources for a project, from hardware and facilities to personnel hours, is crucial to plan execution. By creating a list of all needed supplies and human resources, you can ensure that you have everything you need to complete the plan from start to finish successfully. The last thing you want is to be close to a deadline and realize that you forgot to order essential items or underestimated the employees needed to complete the project.
Executing your project implementation plan (Steps)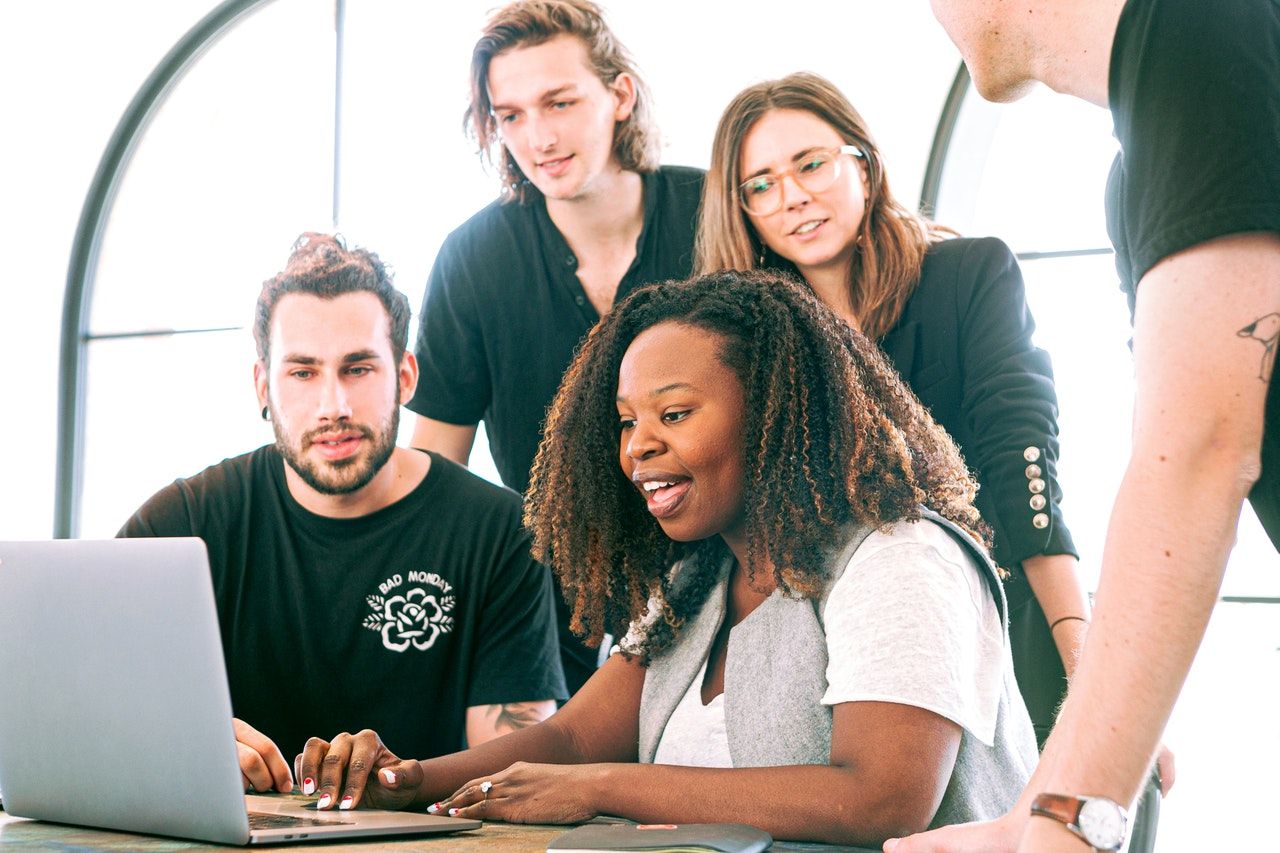 As you start to act on your implementation plan, make sure to tailor your actions to your team's specific needs. If you have a much smaller project team, you will most likely follow these steps differently from a multi-team endeavor. Regardless, here are the basic steps you will most likely track to execute your implementation plan:
1. Thoroughly conduct any necessary research.
Think about what information you need for the successful implementation of the project. Take time to interview your stakeholders, team leaders, and others involved to figure out what goals, deliverables, and resources your project will need. The more details you can gather about pain points, needs, and timelines, the easier it will be to start creating your plan, and the fewer drafts you will have to go through before finalizing it.
2. Draft the plan (including the elements above).
Once you have gathered all of the research, you need to draft your plan. Gather all of the information you found in the first step, and start slotting it into the appropriate sections of your implementation plan. Follow the structure we provided in the previous section of this article, or look further for templates that you can use to start. Once you have a good design in place for your project implementation plans, you can draft new ones off of similar projects to save yourself time.
3. Circulate to the team for buy-in and feedback.
After you have finished a primarily complete draft of the plan, start showing your team and stakeholders for edits and buy-in. Showing a comprehensive vision for what the project could look like can help gain the trust of clients and team leads as you move forward with the project. Be sure to consider all feedback as you develop your document, as diverse perspectives will help cover any areas you may not have considered. Try to make sure everyone has time to review the plan before moving forward.
4. Designate a strong project lead.
Picking a project lead is crucial for starting up a new project implementation plan. You want someone whose strengths will lend to the project's needs, and ideally, who has experience with some of the teams or stakeholders already. Pick someone you trust whom you think will help you hit all deadlines and deliverables while expertly approaching any challenges along the way.
5. Clearly define teams and resources.
Rather than abstractly alluding to needing a general amount of human power and physical resources, detail as much as possible whom you will assign to these tasks and precisely what types of resources you will need. Pick teams that you think will be best for different jobs and subtasks so that you can start ensuring that you have all of the personnel needed to reach your goals. Make sure anything that needs to be ordered is lined up and approved so that there aren't delays down the line.
6. Set regular status meetings with key stakeholders.
Decide how often you want to meet and update stakeholders on the project's status. More regular meetings mean that they can grow through a more collaborative relationship and grow their trust in your leadership. On the other hand, if you meet too regularly and don't have many updates, it can lead to frustration from those who have busy schedules and strain your relationships.
7. Set major milestones for cross-functional alignment.
Making milestones throughout the project helps ensure all teams and project leaders will be in sync. Ensuring that pieces of the project come together across all departments by specific deadlines can help make sure that no one team starts lagging or getting off track without managers noticing before it becomes a more significant issue.
Project Implementation Plan Templates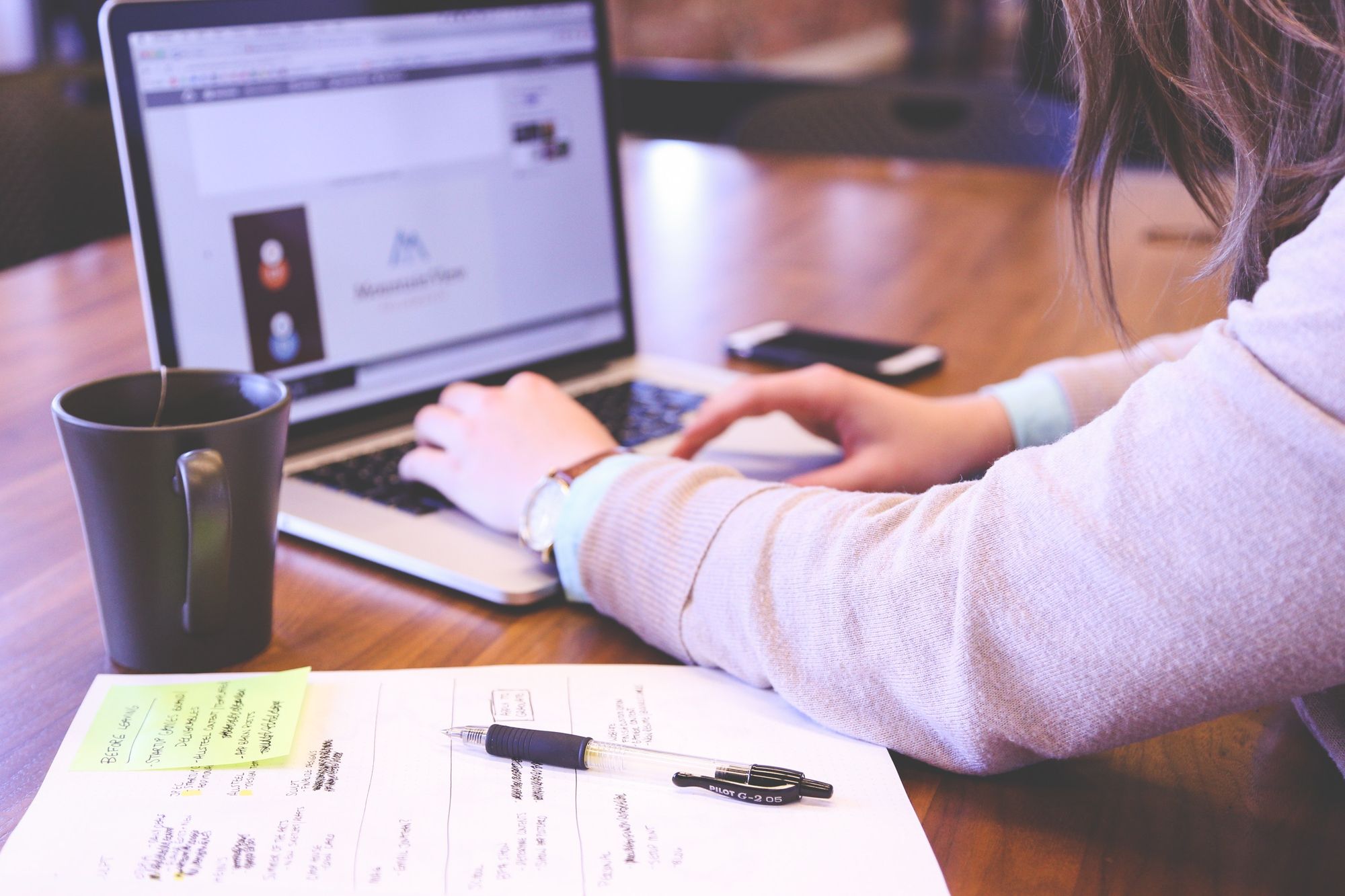 Using a template to start your project implementation plan can help give you a head start on your needs. We have collected a few different templates here for your team to pull from as they start considering what format will work best for their next project:
Conclusion
As you get started on your next project, consider taking the time to plan it out with an implementation plan. Through improved communications, more inter-team collaboration, and set expectations, you help your teams and stakeholders feel more confident in the project process and ensure that everyone is on the same page throughout the project. When you take the time to detail out your deadlines, resource needs, potential risks, and milestones, you set yourself up for success.
Get organized and communicate with a client portal.
Portal is a no-code customer portal solution that lets you offer clients a unified hub for messaging, file-sharing, eSignatures, payments, forms, and self-serve support. Portal enables you to design a customized client experience that elevates your brand in all customer interactions. Try Portal for free.
Sign up for our newsletter
Subscribe to our newsletter to receive emails about important announcements, product updates, and guides relevant to your industry.