August 12, 2021
Comprehensive Exports
With this release we now support CSV exports in every Portal Module, including Forms. For Forms specifically, there are now 3 ways you can export:
On the main Forms page, you can export the table that lists the form names, number of responses, etc.
When you click on the actions button for a single form, you can export all form responses for a single form.
When you click into a form and view a single response, you can click on the actions button in the top-right and export a single form response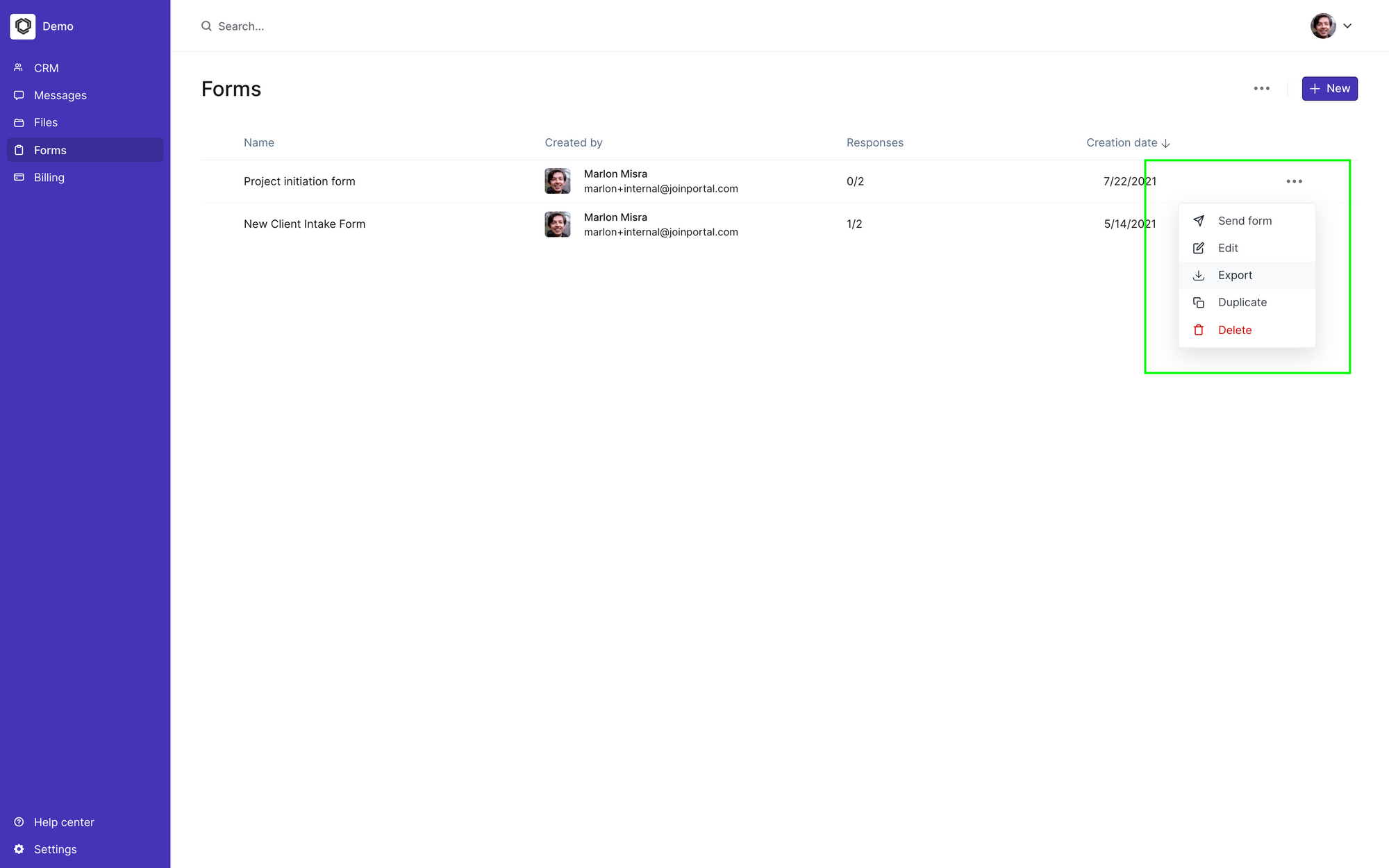 Improvements and fixes
Added support for email updates for all users. Internal users and client users can now navigate to the Settings/Account page and update their email.
Added support for international characters. Characters like ä, ö, etc. now correctly show on your portal and in email notifications.
Improved the performances of the Messages tab. It's now 80% faster to scroll through messaging channels and to select channels.
Improved the new portal creation experience. There's now even more sample data including some files and a draft invoice.
Fixed a bug that made the Messages experience poor on Android devices.