August 5, 2021
Improved Custom Field editing
It's now much easier to edit custom fields directly on the CRM. Simply click on a custom field and you can edit it in-line without navigating to the client details page. In addition, when you edit a custom field, we now surface useful action buttons to save you time. All custom fields let you copy the field value to use elsewhere. And some custom fields have additional actions as well – for example, URL fields surface an action that lets you open links in a new tab.
Exports for all tables
All tabular pages (CRM, Invoices, Subscriptions, and Forms) now support CSV exports. To start an export, simply click on the "More actions" button and then "Export". If you have applied any filters or search queries, only the matching items (that are shown on the page) will be exported.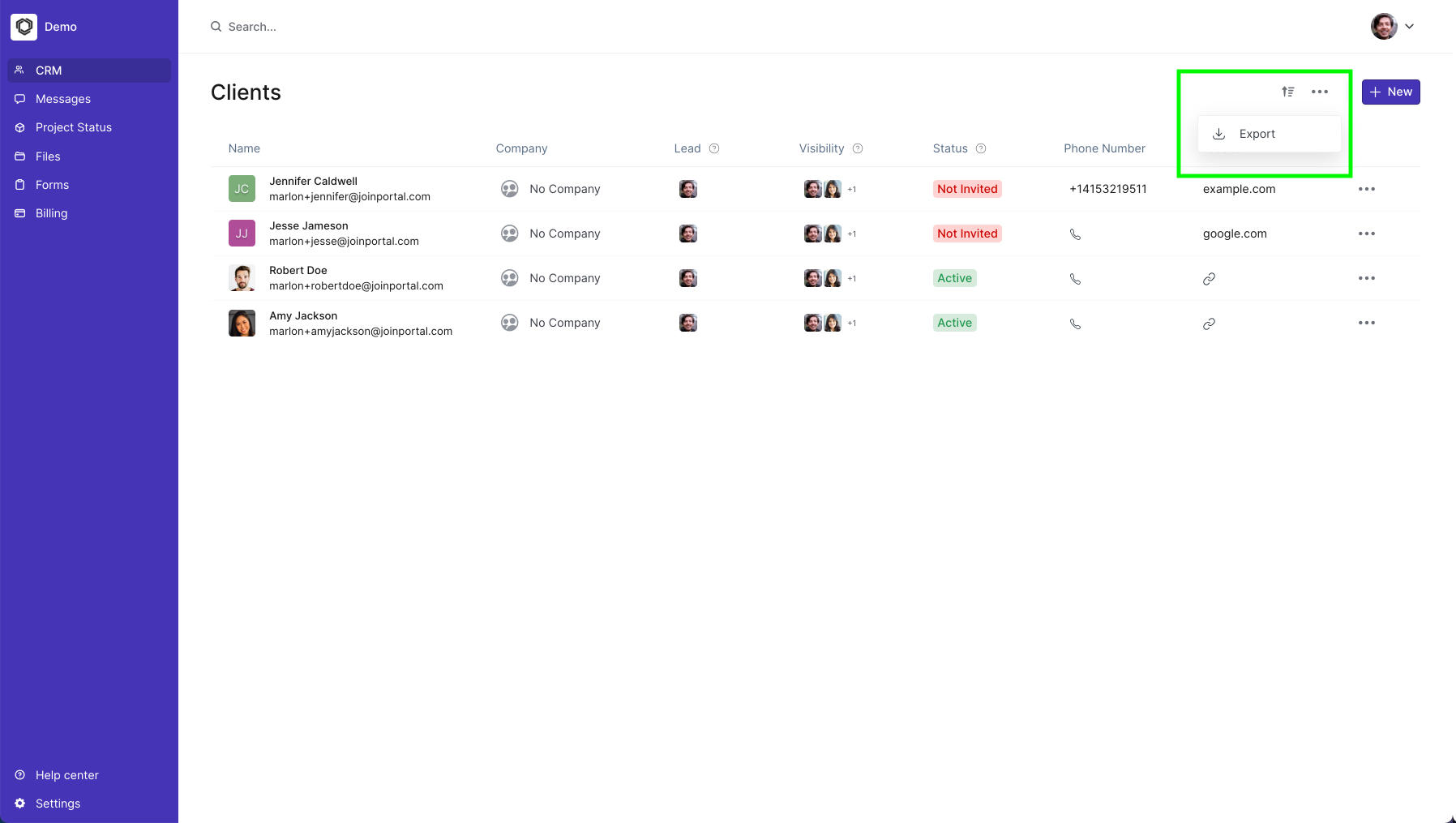 Improvements and fixes
Customers who set up new portals are now greeted with test clients and test data for each of the modules to make it easier to understand what a fully set up portal looks and feels like.
Improved the performance of the client details page. It's now faster to switch between tabs.
Improved how the Escape key shortcut works. It now closes all open modals and drop downs.
Redesigned Files and Messaging channels. Specifically, when channels are first created they now show a message related to the creation event ("Message channel created").
Redesigned the hover states of the filter and more action buttons on the CRM page.
Fixes a bug that prevented Loom links in Messaging from going to the right page.
Fixed a bug that caused duplicate emails to be sent to internal users.