September 2, 2021
Multi-select Tags
Tags make it easy to keep your clients organized and save you from entering the same text again and again. When you add a tags custom field, you can create one or more options (and color-code them) and then easily select those options on a dropdown. You can update tags on the client details page or directly on the CRM table.
Invoice Previews
We understand that making the checkout experience as seamless as possible for your clients is really important. So now when you create an invoice you can toggle a Preview button to see a live preview of what the email notification and invoice will look like for your client.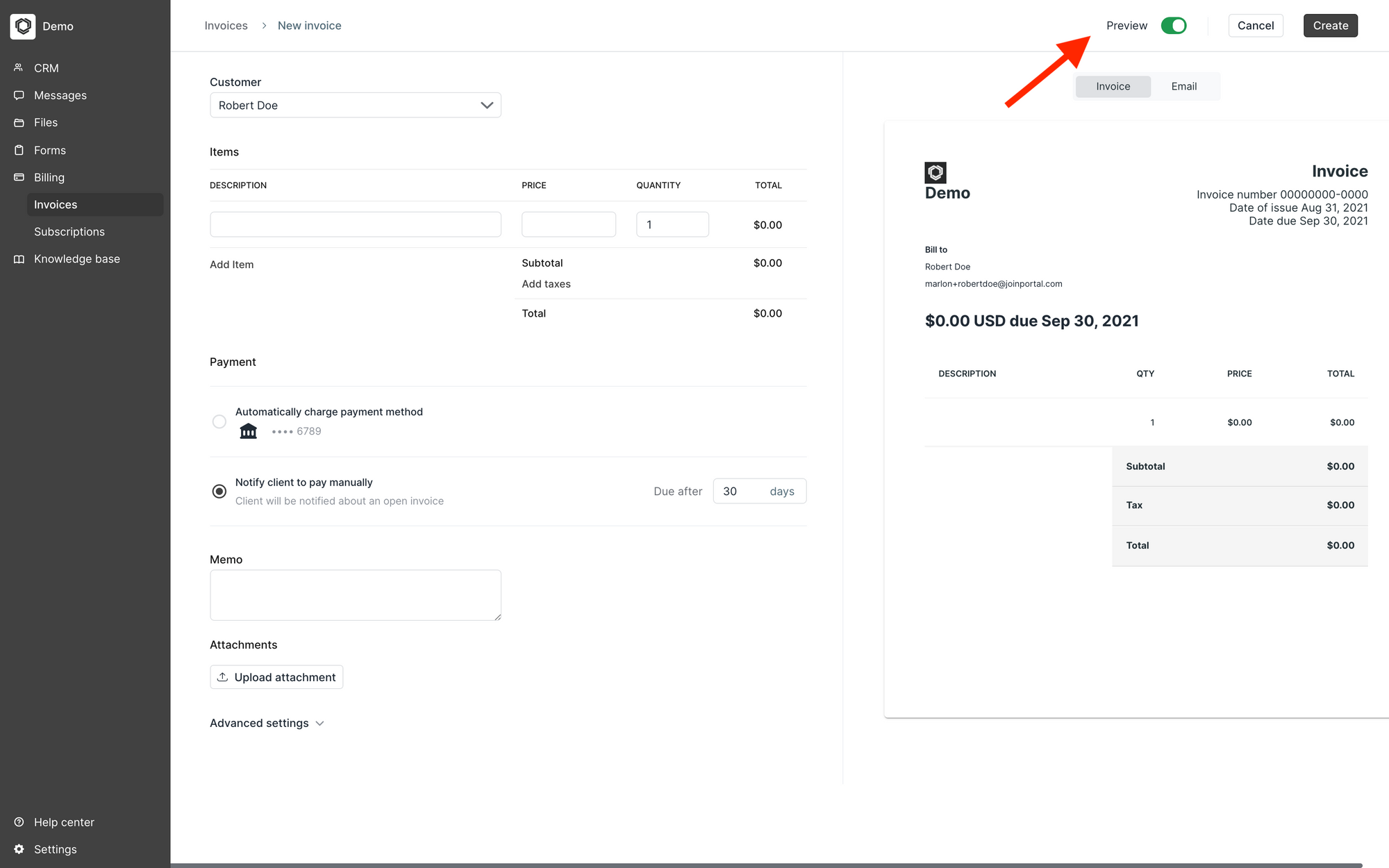 Improvements and fixes
Added "biannually" billing as an option for subscriptions.
Improved the formatting for phone number custom fields.
Updated the invoice creation flow so that the toggles that let you specify what payment methods are allowed are hidden if you charge a client directly.
Updated the folder download action so that it is disabled when the folder is empty.
Fixed a bug that prevented custom field values from being cleared.
Fixed a bug that caused some subscriptions from being canceled.
Fixed a stability issue with the QuickBooks integration.