January 19, 2023
The Copilot Winter Release
We're excited to share details of the Copilot Winter Release – the most significant release in our company's history. It includes four major new features and hundreds of design and performance improvements. Read on!
A revamped Copilot Admin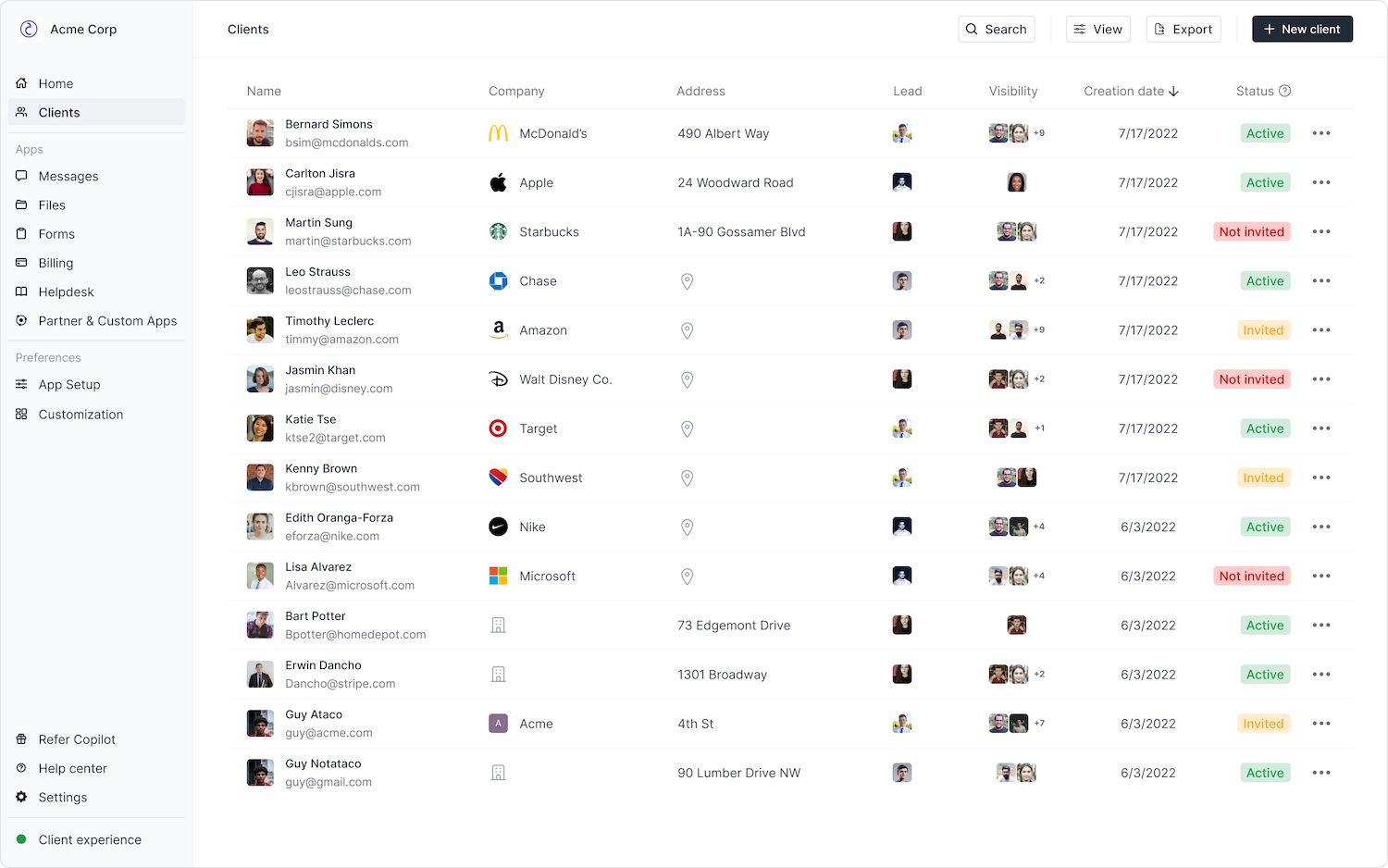 The new Copilot Admin is out and you can access it by logging in on copilot.com. You'll see a refreshed look, faster loading speeds, improved search, and a better overview of everything important to your business. The client experience (i.e. , your portal) is now located on a different URL, which you can access by clicking on Client experience at the bottom of the sidebar.
Workspaces and Workspace Switching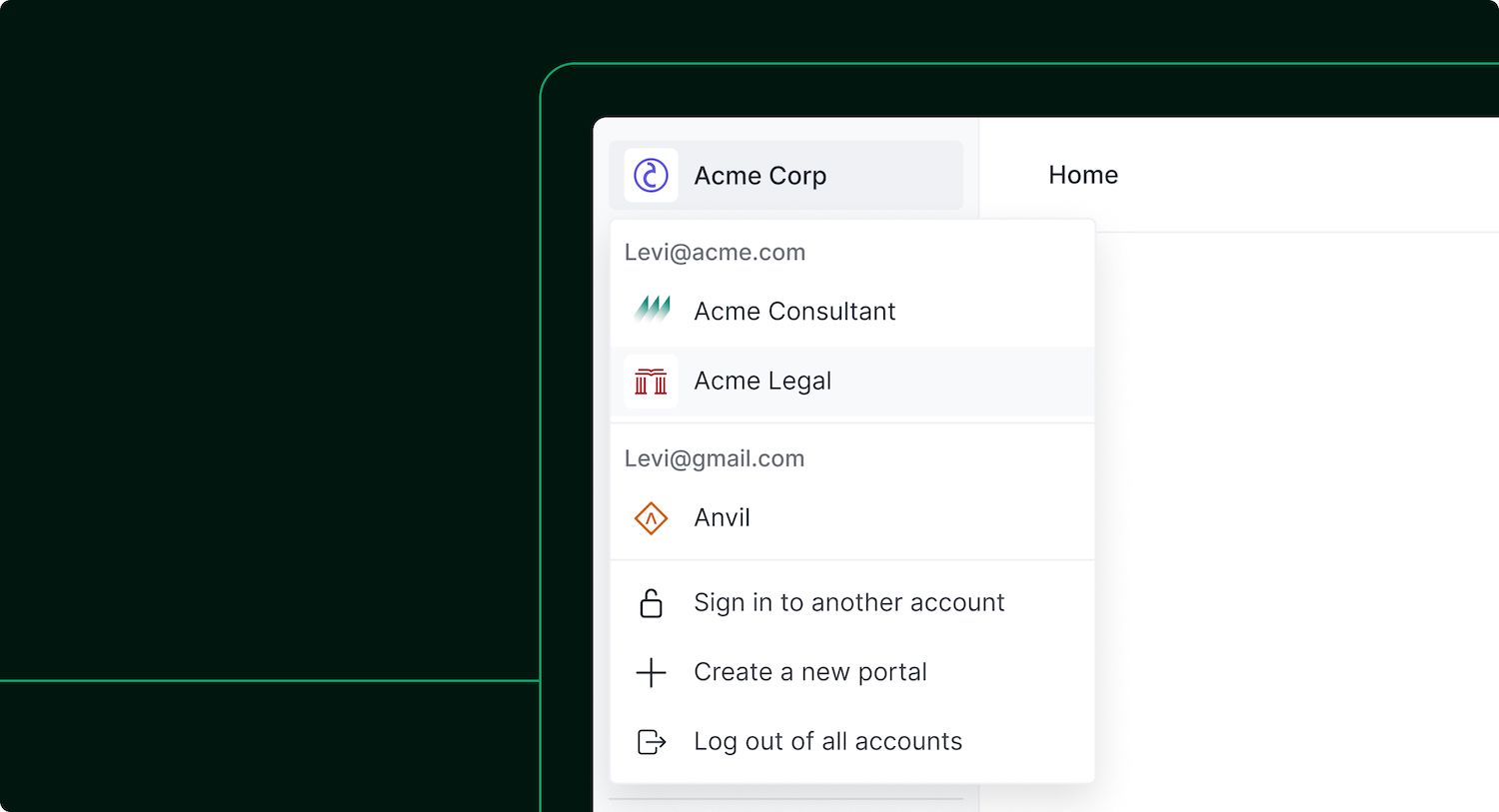 We've been surprised by how many businesses set up multiple portals, each with its own brand, to better cater to different audiences. We saw this with accounting firms that set up a separate crypto practice, growth marketing firms that set up unique brands for paid and content marketing, law firms that set up unique brands for serving businesses and individuals, and many others. In addition, we saw many marketing agencies that set up portals for their clients and wanted an easier way to manage them. Given the above, we've added full support for managing and easily switching between multiple portals.
More customizations for your portal

On the Customization page you now have access to several new ways of making your portal better match the brand identity of your business.
Color customization. Instead of specifying just a single color for your portal, you can now set a sidebar color, a sidebar font color, and an accent color.
Logo and icon customization. In addition to supporting square icons, you can now upload a full logo. This full-size logo is automatically be used on your portal sign-in page as well as on invoices.
Font customizations. With the new font picker, you can select from dozens of fonts to match your brand.
Easier migrations with Client Import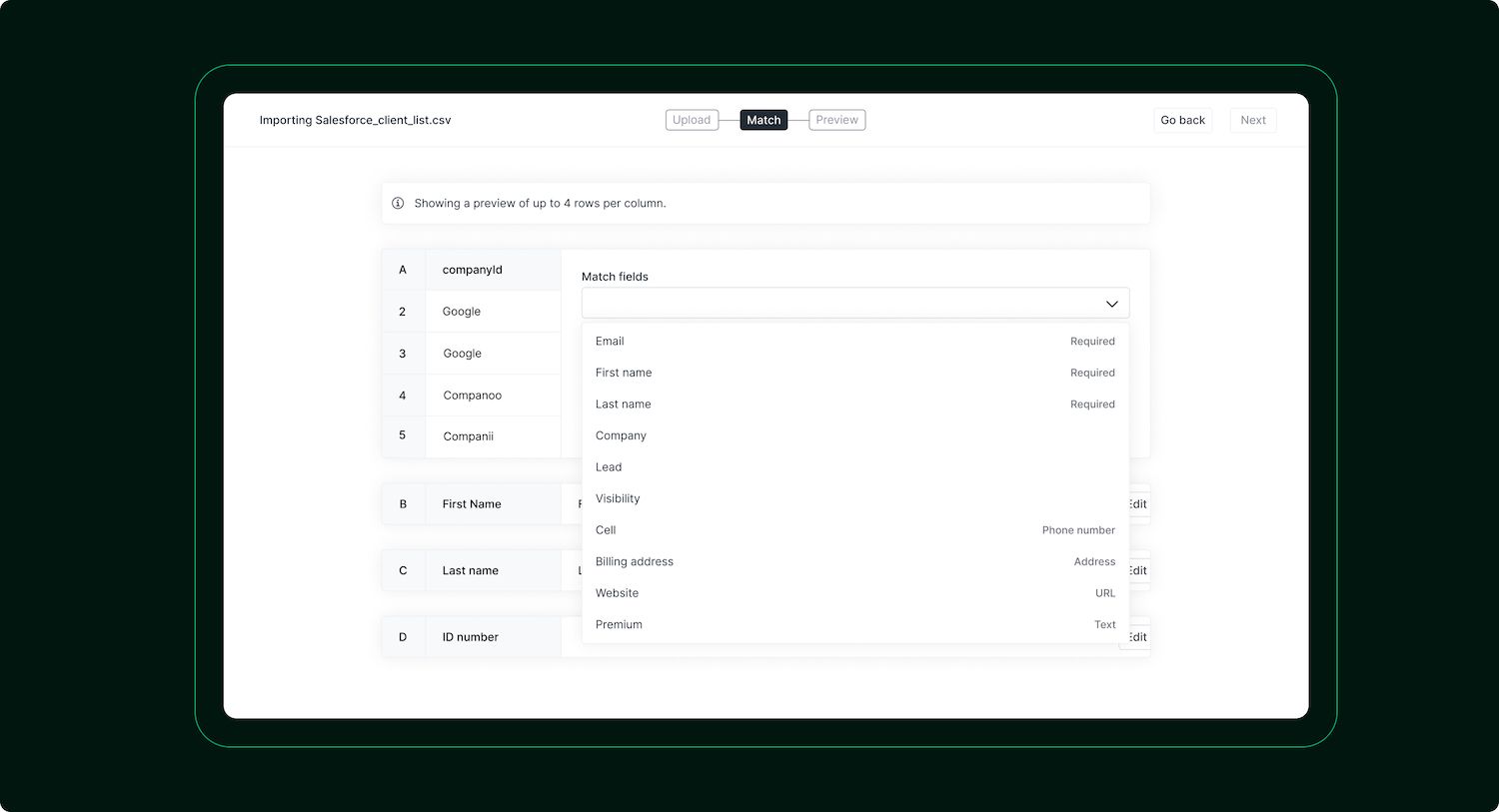 If you have a list of clients stored in another product like Salesforce, HubSpot, or even just a spreadsheet, we now have a streamlined workflow that lets you import 100s of clients in less than a minute. You can use the importer to import clients, or you can use it to update clients. Updating is especially helpful if you have custom field data stored in another system and you want Copilot to be your source of truth for all client information.
Improvement & Updates
Redesigned the layout of the Copilot Admin and the client portal. Both now utilize vertical space much better, giving more space to the app surface area. This is especially useful if you're using Partner Apps or Custom Apps.
Made several improvements to the Copilot Messaging App including beautiful URL previews, smart embeds, and better performance.
Streamlined the invoice creation process. When you create a new invoice, you can now Open it immediately rather than having to create a draft invoice that you set to Open after.
Made it easier to share a link with clients where they can sign up directly. You'll now see Copy client sign up link as an option when you click Create client on the Clients page.
Redesigned the search experience on all pages. The search bar now expands when you click on the search icon and collapses when you're done with a search.
Released a new version of Copilot University.