March 21, 2023
Invoice and Subscription Templates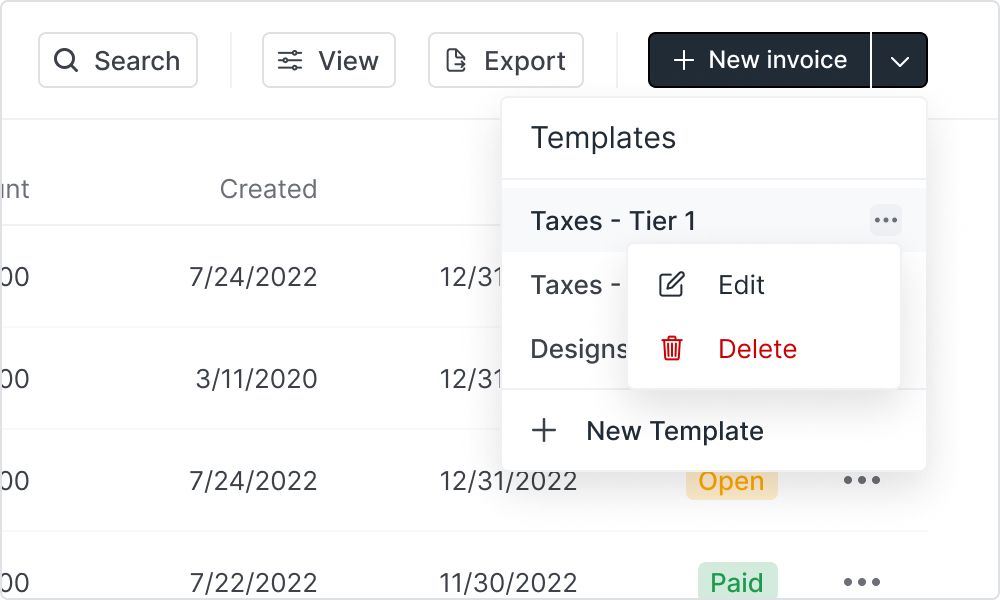 You can now create, edit, and delete invoice and subscription templates. To create a new template go to the invoices or subscriptions page and click on the dropdown. There you can see existing templates or click the + button to create a new one. When you hover over an existing template and click on the ⋯ button, you will see actions that let you edit and delete the template.
Demo Portals
We often get questions about what best practices are for setting up a portal and what Apps we'd recommend. So we've set up a few demo portals that you can explore as a client user. To do that, click on one of the demo portals below, create a new client account, and get some inspiration about what is possible using Automations and Partner Apps (for the examples below we used Notion, Calendly, Airtable, Looker, and others) We'll be sharing demo portals for other industries in the future.
Live Demos
We're excited to start our weekly Live Demo and Q&A series. You can sign up for an upcoming session here to watch a full product tour, meet our team, and ask questions.