March 9, 2022
API Beta
Today we're announcing early access for Portal API. Our REST APIs and Webhooks make it easy to interact with resources in your portal. You can use the API to set up internal automations and connect external tools like HubSpot and Salesforce. Click here view the documentation and see instructions to request early access. Once you're in the beta, admin internal users in your portal will see a new "API" section on Settings.
This initial release includes REST endpoints and Webhooks for clients, companies, and custom fields. Over time you can expect comprehensive API support for all Portal resources — messages, files, invoices, forms, etc.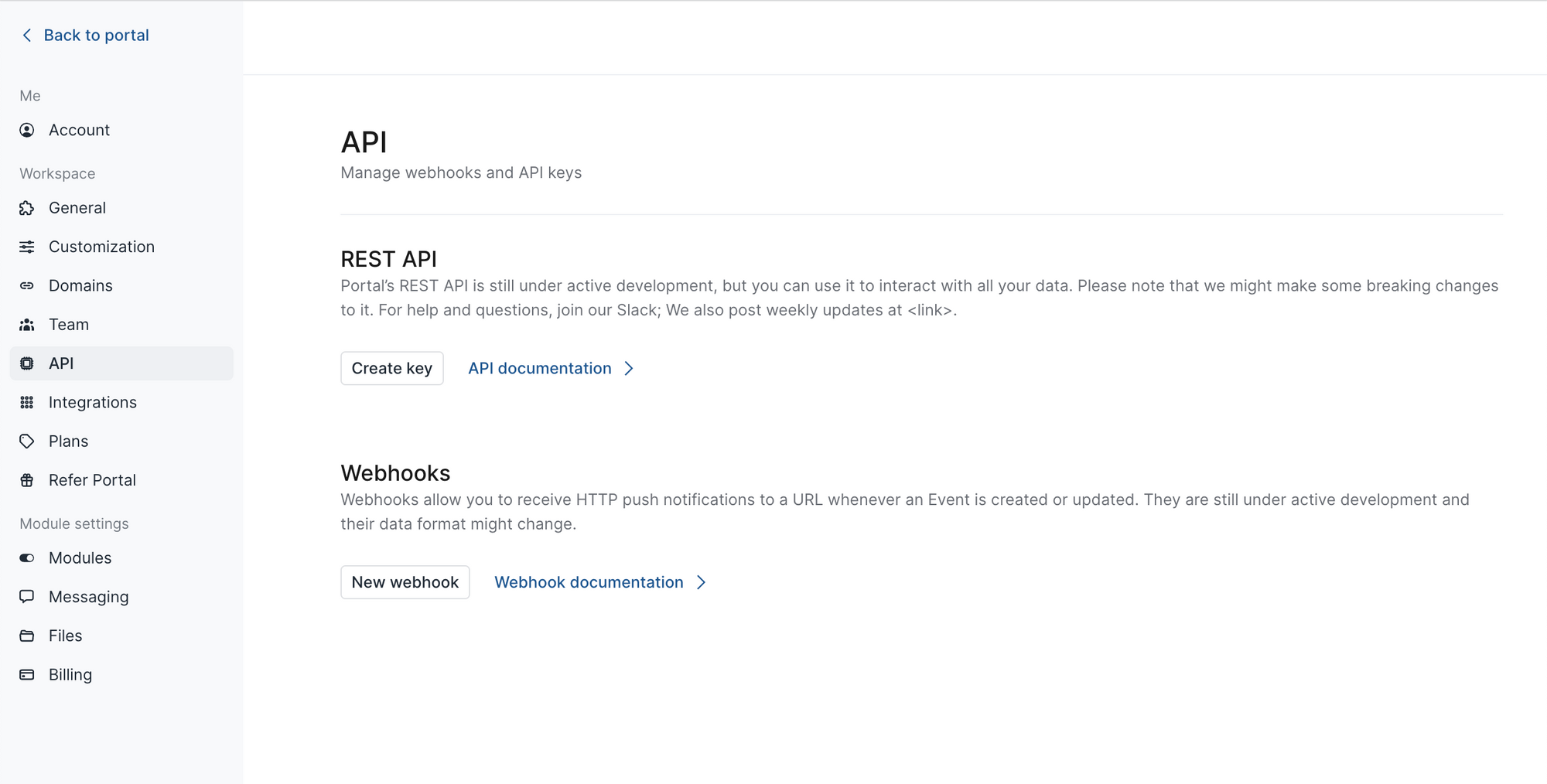 Improvements & Updates
Renamed 'Visibility' to 'Assignees' on the CRM.
Improved the experience of upgrading, downgrading, and canceling your portal plan.
When connecting a custom domain, added setup instructions for users who use CloudFlare.