April 28, 2022
SOC 2 Compliance
Portal is now SOC 2 certified, which allows us to deliver the highest level of data security, transparency, and compliance to our customers. Our comprehensive SOC 2 audit was carried out by Insight Assurance LLC, a licensed accounting firm registered with The American Institute of Certified Public Accountants (AICPA). You can read more about the importance of SOC2 in this blog post.
HIPAA Compliance
Portal is now HIPAA-compliant, which means healthcare startups and healthcare consulting firms can now use our client portal software for their business operations without worrying about data privacy breaches for their patients. Our client collaboration portal allows you to easily productize your healthcare services and deliver streamlined customer experiences to your clients. You can read more about the importance of HIPAA in this blog post.
Security Center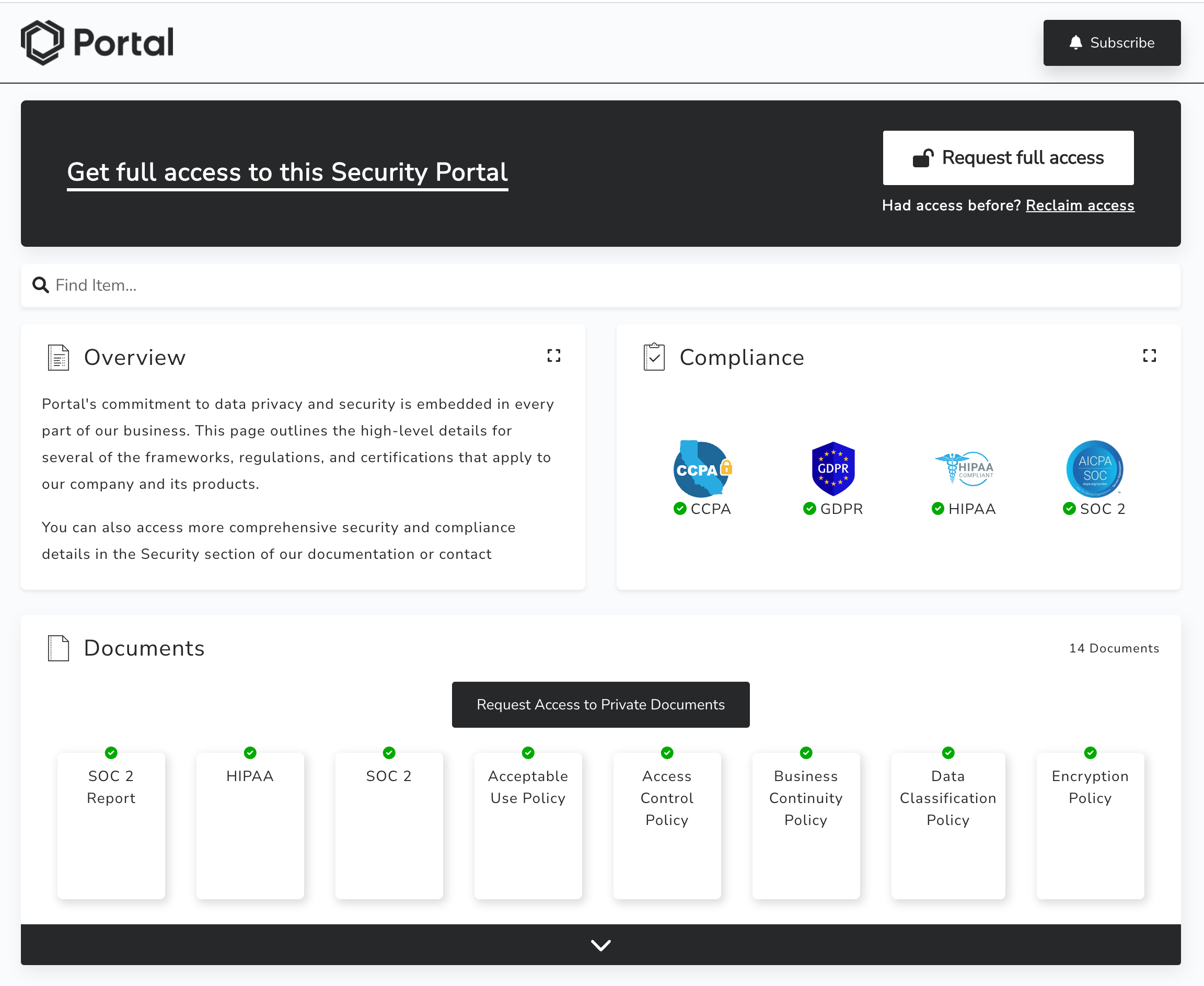 With SOC2 and HIPAA compliance in place, we're also launching a security center that lets you get a better understanding of our security posture and request private documents. You can access our security center here.
Improvements & Updates
Fixed a bug where due dates for auto-charge subscription were set with a due date of 30 days. Auto-charge subscriptions no longer have a due date.
Fixed a number of bugs that affected keyboard shortcuts.