May 11, 2023
Copilot Launchpad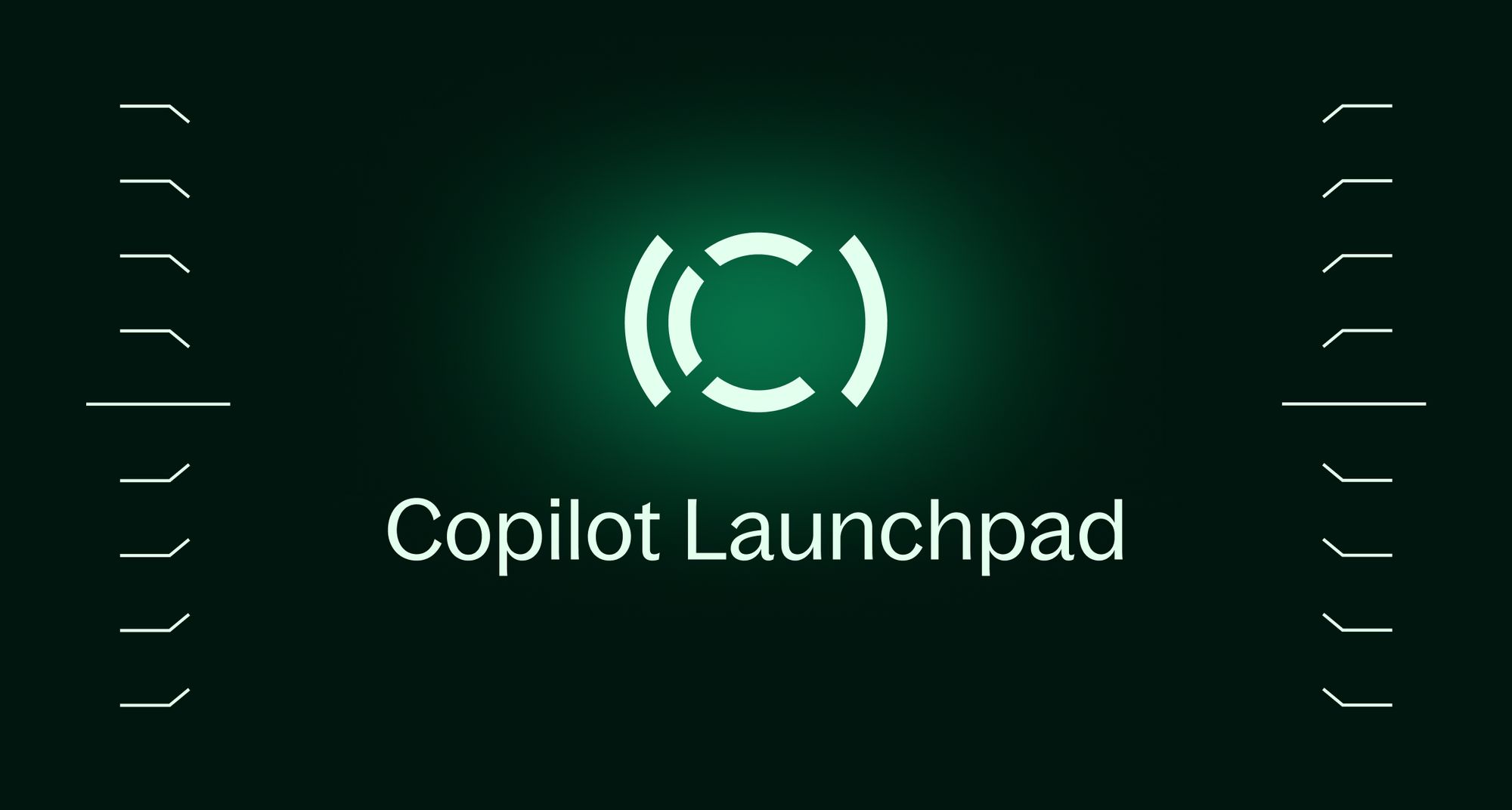 Copilot Launchpad is our new early access beta group. As part of Launchpad, you'll automatically get access to new features as we develop them. Launchpad features will be stable and secure, but early enough so that feedback can meaningfully impact the functionality and product design before general release. You can learn more about the program and request access here.  
Notification Center [Beta Access Needed]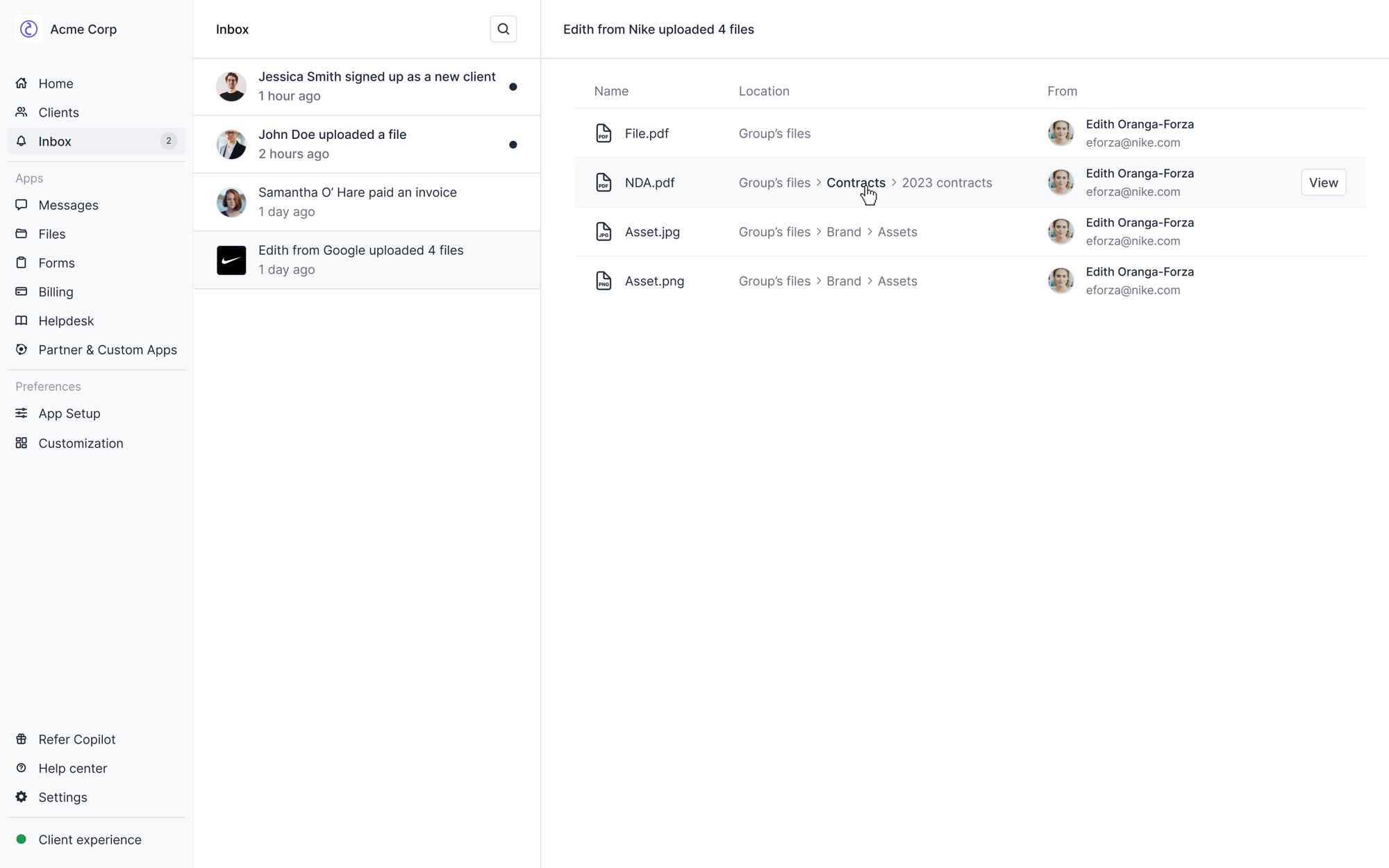 Notification center is a feature for internal users that acts as a unified place to see notifications triggered by clients. By giving notifications a dedicated page you can, (1) see more information about each notification like seeing exactly what folders new files have been uploaded in, (2) see a historical log of client activity, and (3) search/browse notifications. Note that this is our first Copilot Launchpad feature and you need to request access.
Improvements & Updates
Improved email notification delivery (especially for Outlook email accounts) by improving sender logic.
Notifications now exclude deleted internal and client users, thereby improving performance.
Fixed a bug where apps set to 'Open in new tab' didn't open correctly if the https protocol wasn't used.