June 30, 2022
Home Tab
Internal users can now access a new Home page in their portal. The purpose of the page is to act as a command center for your business and surface useful information and tips. The page is split into 3 sections:
Setup guide provides new users a check-list of things to do to get fully set up.
Latest release provides details about the latest update to our software and a link to our changelog.
Recommended resources shows a feed of recommended resources, best practices, and advanced user tips.
The cards you see are based on many factors including your industry, company size, user type (admin or staff), usage trends, and others. If you don't want to see a card, you can click it away by clicking on the X in the top-right of the card. Later this year, we're going to expand on today's release and surface analytics on the home page.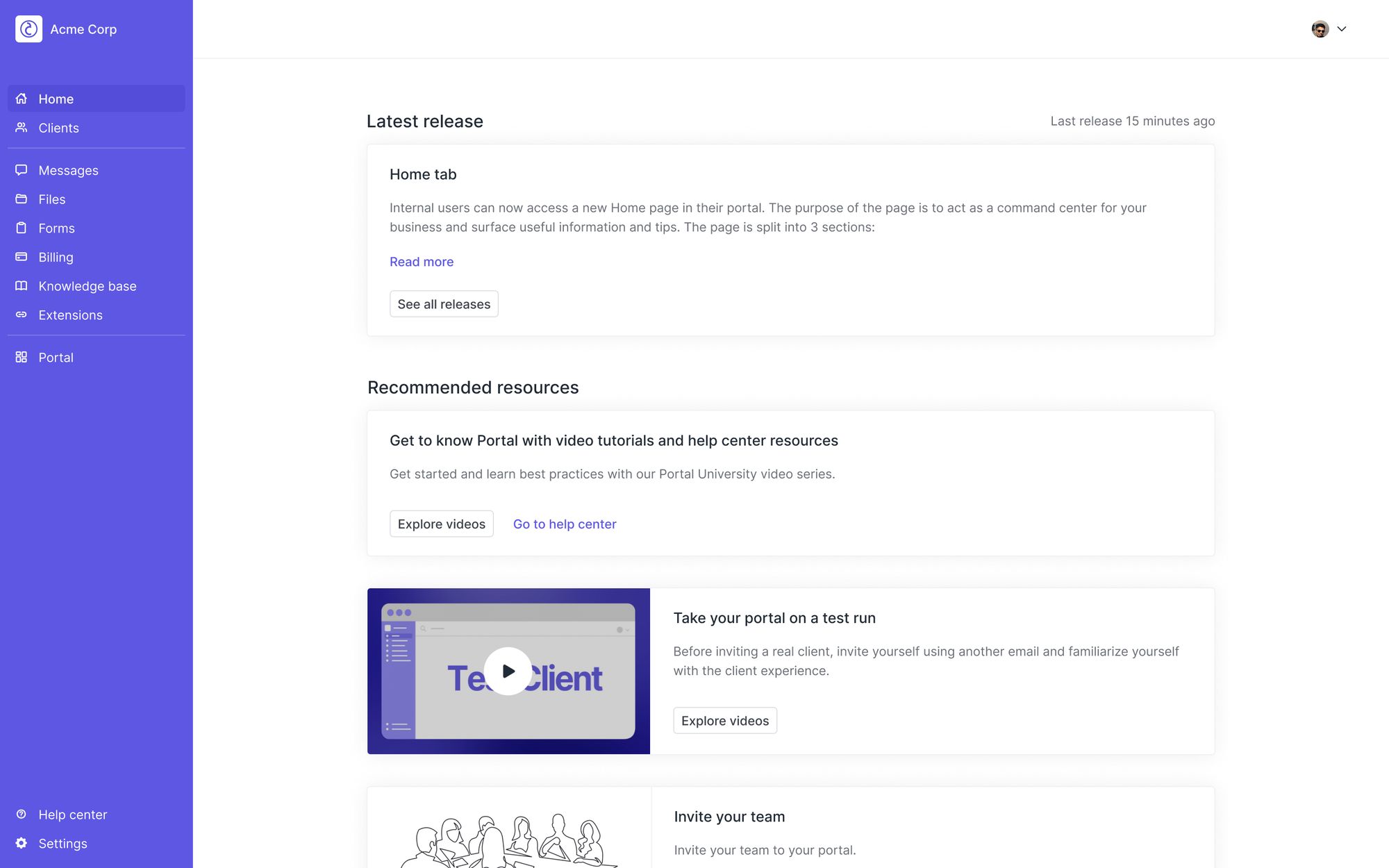 New sidebar
In addition to the Home tab at the top, you'll also see a few other updates to the internal user sidebar. The client experience remains the same.
We've moved some of the items that were previously in your settings and moved them to the main sidebar. If you click on Portal you'll see that this section expands to show you the Customizations and the Modules and Extensions pages.
If you have 1 or more Extensions added, you will now see just a single Extensions item in your sidebar. When you click on it, the section expands and surfaces all the Extensions you have added.
The CRM page is now called Clients.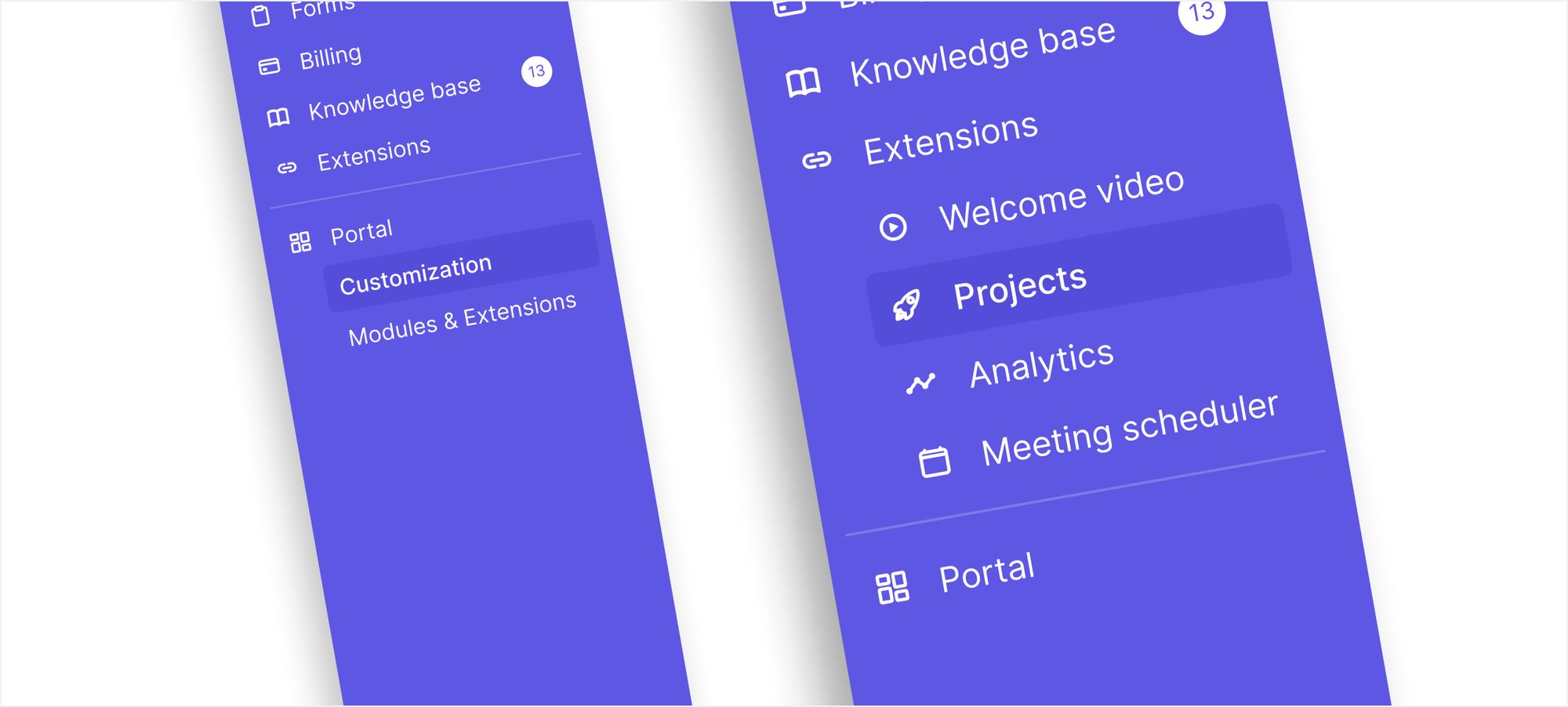 Improvements & Updates
Added a new Zapier trigger for List Companies.
Updated various links to point to our new help center.
Fixed a bug thatd blocked some subscriptions from updates after they started.