September 14, 2023
Messages API
We're excited to launch our Messages API, a new way to set up powerful workflows and automations that involve messages and message channels. You can now programmatically send messages to clients, take actions when messages are sent, list messages to back them up, and more. On our Zapier profile you can now find new triggers and actions for messaging. In addition, our API reference docs now have a new section for messages, message channels, and a new message.sent webhook.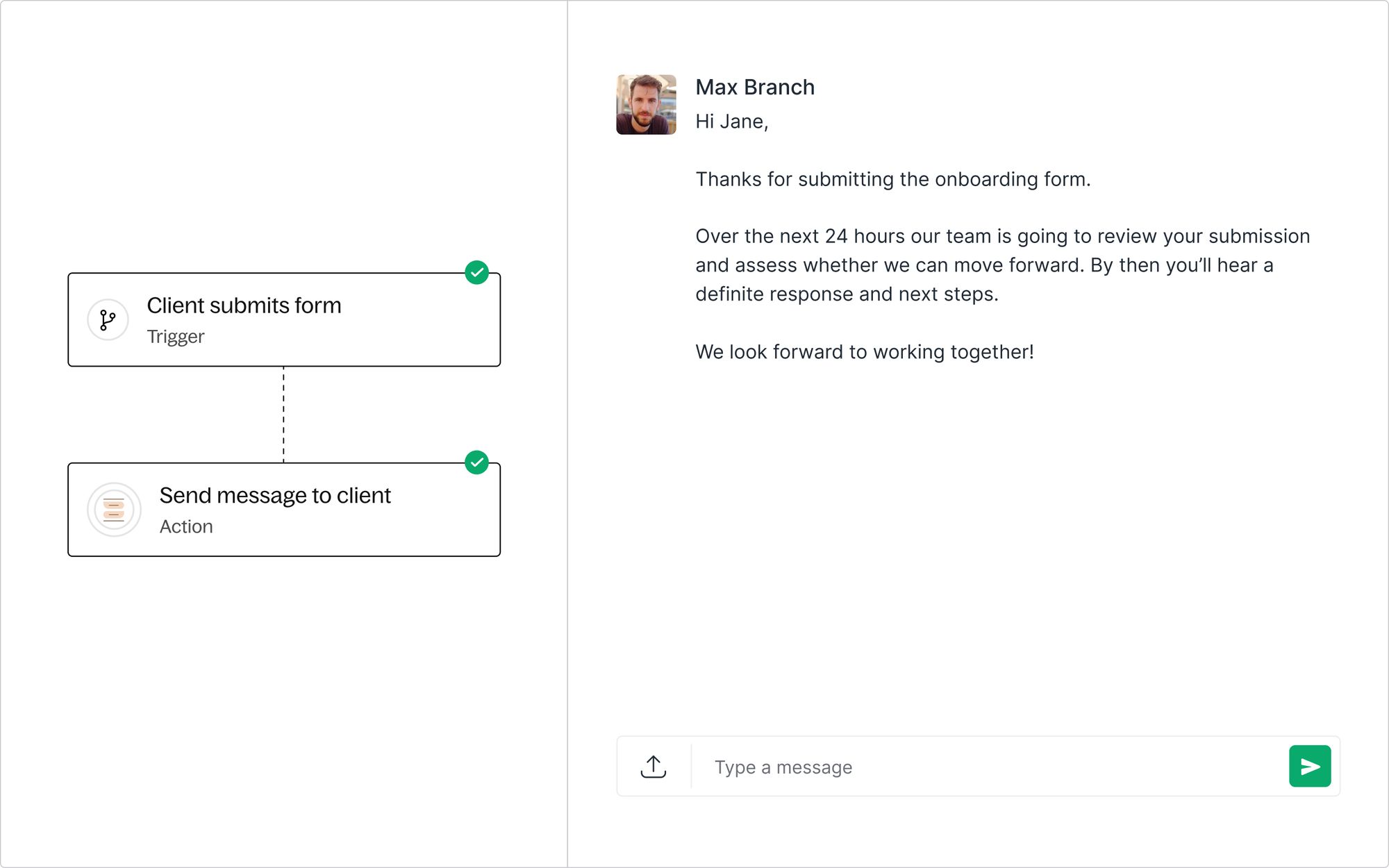 Improvements & Updates
Improved the experienced of editing a Partner App after it's connected. We now show two separate actions – one that lets you update the app content (i.e. the URL or iFrame) and one that goes to the app setup page where you can change the app name, icon, and more.
Improved the design of the Home page.