September 15, 2022
eSignatures 2.0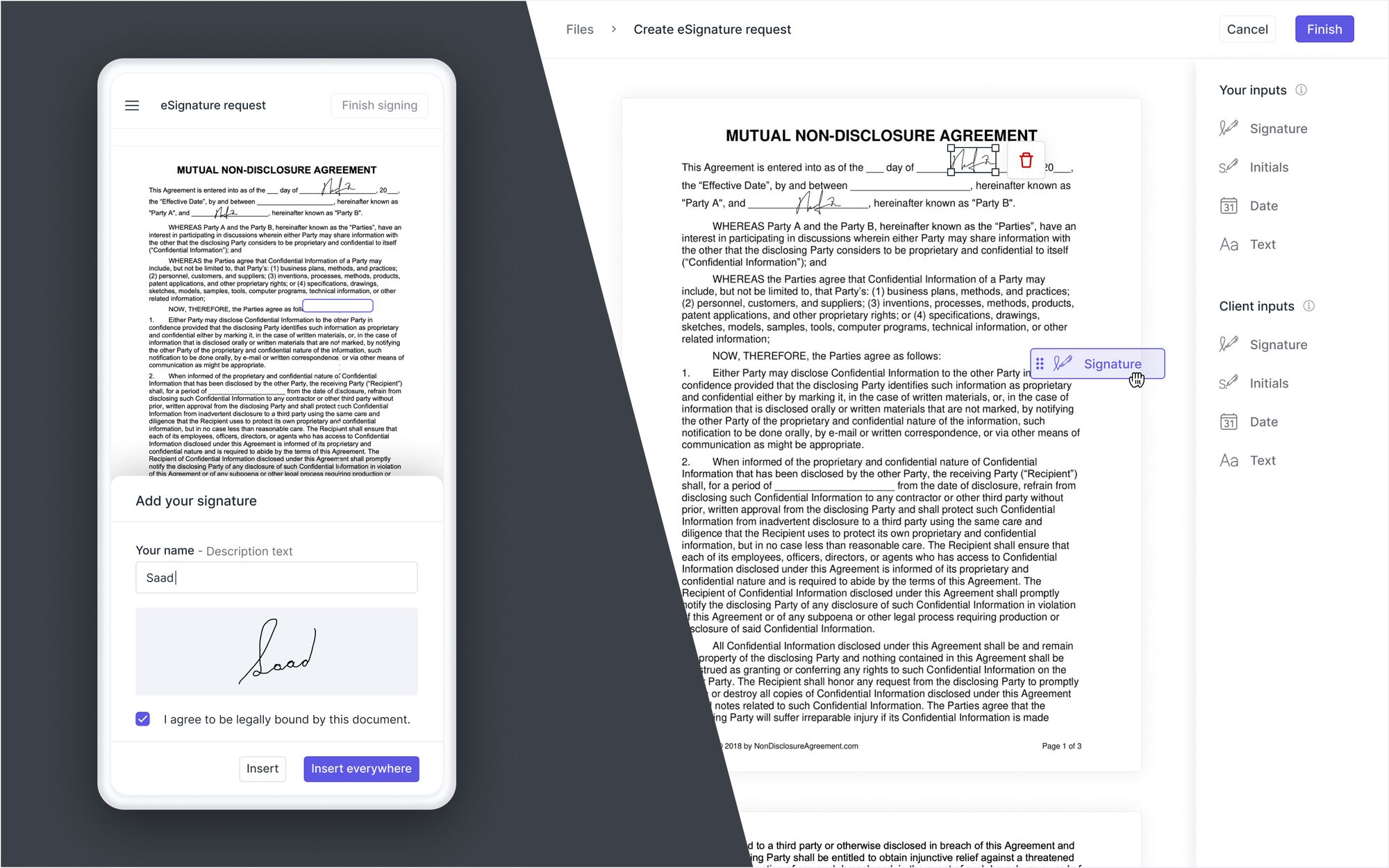 We rebuilt the eSignatures feature from scratch. With the latest release client users can complete eSignature requests from their mobile device. And internal users now have control over the size of blocks that they add. We've also made various other improvements to make the request and signing experience more intuitive and faster.
Improved Email Deliverability
Your clients are primarily notified about new messages, invoices, and other events via email notifications, so it's critical that email notifications are consistently delivered to their inbox and don't go to spam. With this release we made numerous improvements to email deliverability so that email notifications never go to Microsoft/Outlook quarantine and only vary rarely go into the spam folder.
Improvements & Fixes
Added support for invite links for internal users. If you'd like to invite a team member, after you create them on the Settings > Team page you can now use the 'copy invite link' action.
Added support for client import. If you need to import a large number of clients contact support and we'll help you out. Later this year, this feature will be available in-product as well.
Added support for Thailand bank accounts.
Improved and simplified the Modules & Extensions page.
Improved the mass-messaging feature so that it runs asynchronously and works with large numbers of clients.
Fixed a bug where turning on/off in-product notifications for Messaging didn't work in some rare cases.