Client Onboarding Questionnaire Template: 13 Things to Ask
May 10, 2023
6 min read
Faith
The client onboarding process is one of the most critical aspects of running a service business — it sets the tone of your relationship with a new client. Yet, many agencies take this process for granted. According to Wyzowl's Customer Onboarding Report, 90% of customers are not satisfied with their onboarding process.
If you show your clients you want to know and understand them from the start and do so using a thorough and structured client onboarding questionnaire, you'll give a great first impression that will start your client relationship from a place of confidence. Your client's needs must be your priority.
The good thing is you don't need many questions in your client onboarding questionnaire. What you need are effective questions that help you understand the client's goals and improve your ability to deliver on these goals. We've put together a list of questions you should ask new clients during onboarding.
13 Client Onboarding Questions You Need To Ask
Here are 13 questions you should consider in your client onboarding questionnaire (the questions are grouped into different categories and topics).
The first set of questions you need to ask should relate to how you define the scope. Project questions help you and the client align on the project specifications and set realistic expectations.
The most important project questions to ask your client are:
1. What Is Your Primary Goal for This Project?
The primary goal is the project's North Star; it sets the direction of the project. A project has many moving parts, and things can easily fall out of scope. When this happens, you'll refer to the goal to streamline your efforts and get back on track with the client's expectations.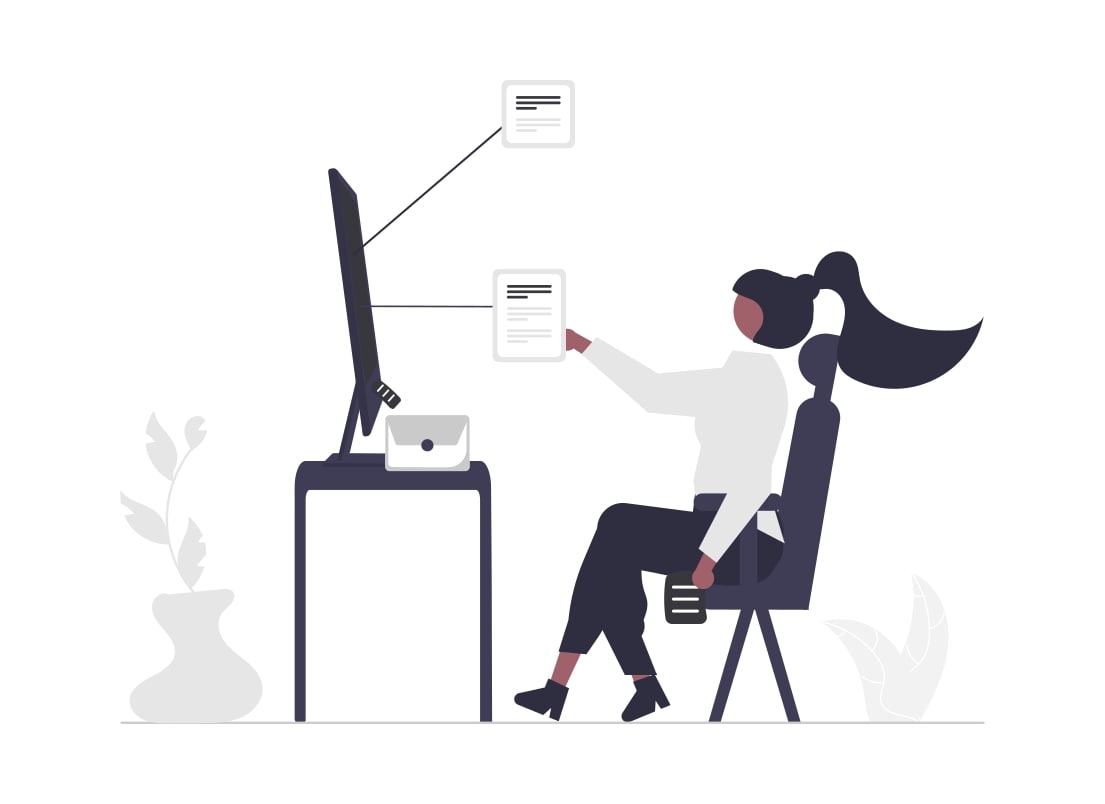 2. How Will You Measure the Project's Success?
This question helps you familiarize yourself with the client's metrics. Think of the project metrics as standard guidelines for assessment. As the project progresses, you and the client will refer to these metrics to objectively assess how far you've come in achieving their goal.
3. Could You Provide Access to Specific Tools and Documents for This Project?
Before the project kick-off, make sure you have access to everything from the client's side that will help you deliver their goals smoothly. Some of the tools and documents you need access to are:
Google Analytics
Content Management System
Style Guide
Google Search Console
Media Library
4. What Does Success Look Like to You?
Questions like this show that you're actively trying to understand things from the client's point of view.
You'll learn about the other areas you can focus on to create positive experiences for your client. For example, your client's primary goal might be increasing organic traffic. Generating leads from this traffic could be an important success marker for them. If you can help them achieve this, they'd see you as a valuable partner.
The next set of questions should be general business questions to help you understand their business priorities. These questions enable you to familiarize yourself with the client's business needs, priorities, and challenges.
The most important business questions to ask your client are:
5. Who Is Your Target Audience?
Your client's target audience is the people you want to impact with the project. Your project execution strategy informs the target audience's interests, needs, and pain points.
6. Who Are Your Competitors?
The more you know about your client's competition, the better. Competitor research helps you discover their strengths and weaknesses. These insights will help you execute the project in a way that makes your client stand out from the crowd.
7. What Are Your Most Important Business Goals?
This will help you understand the business's priorities and how the project fits into the overarching company goals. For example, the client's immediate goal of increasing organic traffic might be a part of a broader long-term business goal of growing their brand recognition.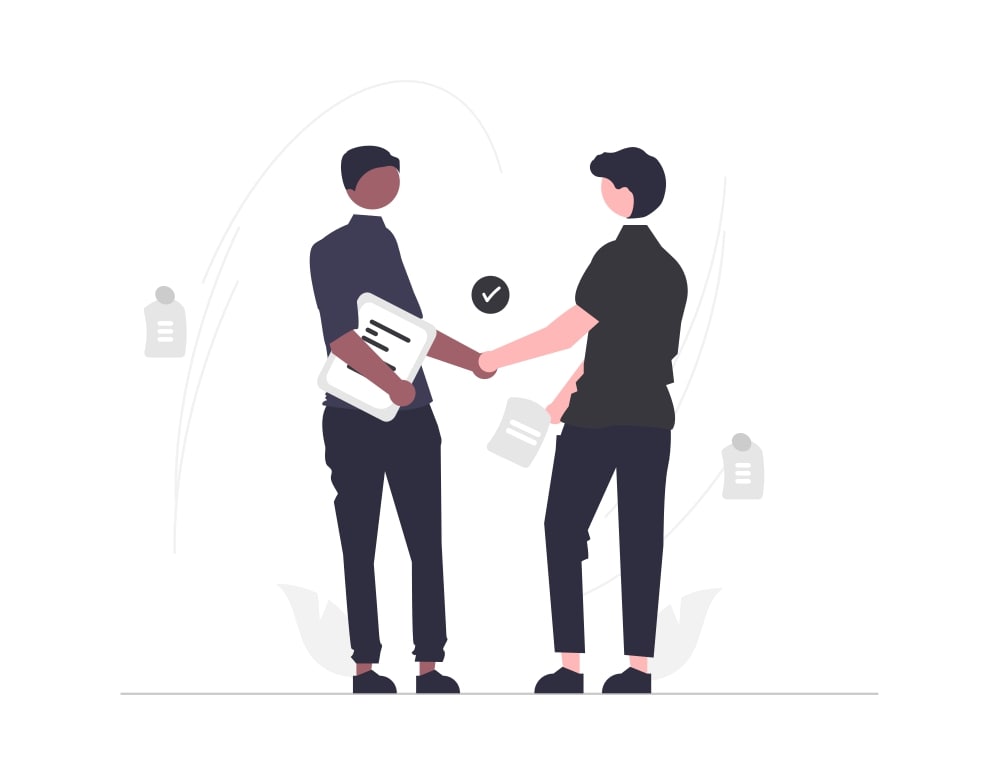 8. What Are Your Biggest Business Challenges?
This question helps you to understand your client's pain points. By understanding your client's business challenges, you can better support them in solving these challenges.  For example, if your client is struggling with brand recognition, you can pitch ideas to help them surmount this challenge.
The next set of questions should relate to communication and how you intend to improve collaboration. According to Harris Poll and Grammarly's The State of Business Communication report, 93% of business leaders say that effective communication is the backbone of their businesses.
The most important communication questions to ask your client are:
9. What Is Your Preferred Method of Communication?
Knowing how and when your client prefers to communicate helps you improve client collaboration. Client collaboration is important because it makes project execution seamless. Your client clearly understands their role in the project execution, what they should be doing, and when they should be doing it.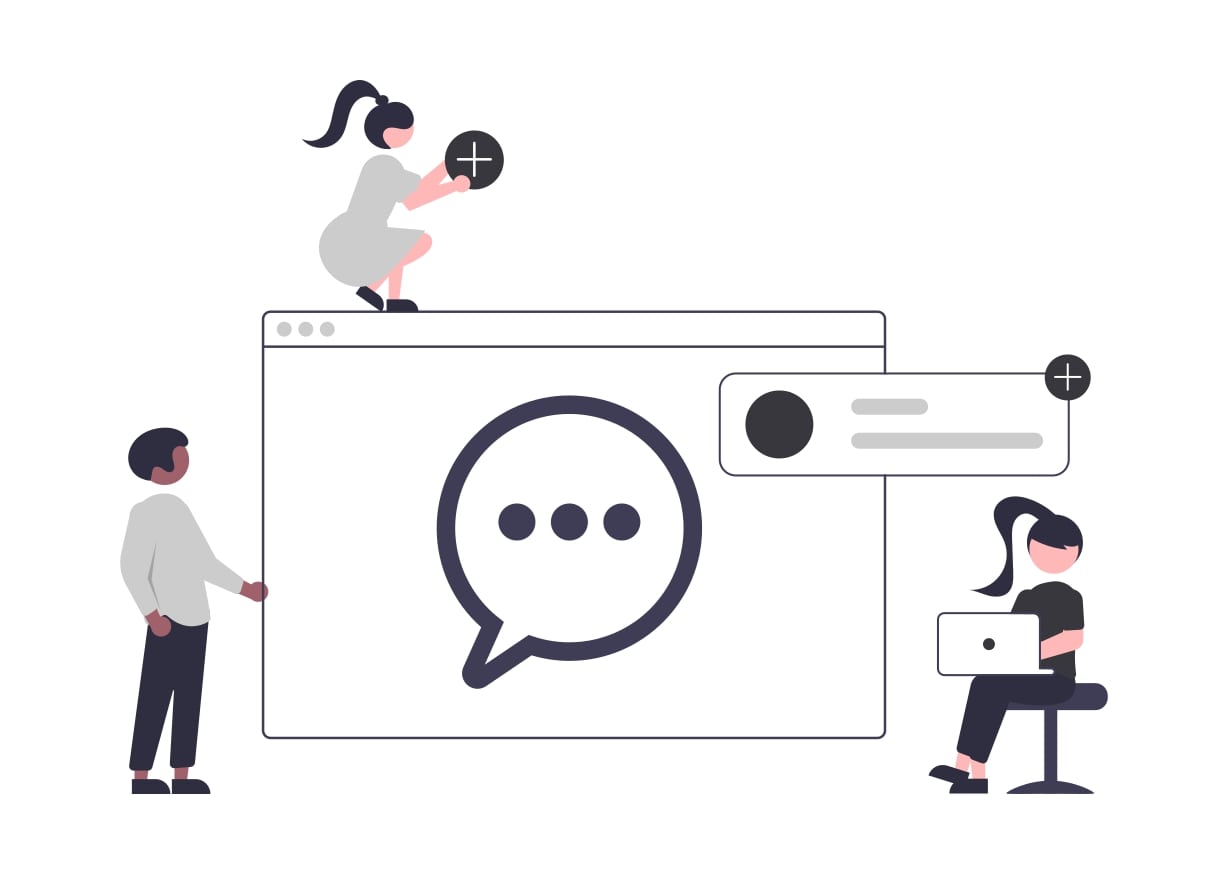 Some clients want to be involved in the day-to-day project execution and wouldn't mind getting regular Slack notifications. Others may be okay with receiving weekly email updates.
10. Who Is Your Point of Contact?
Having a point of contact helps you streamline communication. Your point of contact (POC) is the person you will send regular project updates to. They'll answer any questions you have and ensure there are no communication gaps. It's a good idea to have a secondary POC in case your primary point of contact is unavailable.
11. What Is the Contact Information of Your POC?
You need your POC's contact information to make communication seamless. Preferably, ask for a primary and secondary means of communication — for example, email and telephone.
The next set of questions should relate to your customer relationship and should help you personalize your client's experience. 75% of customers prefer businesses that offer personalized digital experiences. Ask your clients these customer relationship questions to help you personalize their experiences with your agency.
12. What Can We Do to Make Your Life Easier Throughout Our Relationship?
According to a report by Siegel and Gale, $402bn is left on the table every year by businesses that do not simplify their client experience. Things like using a convenient payment software or sending updates in a particular format can make your clients more likely to do business with you in the future.
13. What Needs to Happen for You to Feel Good About Our Relationship?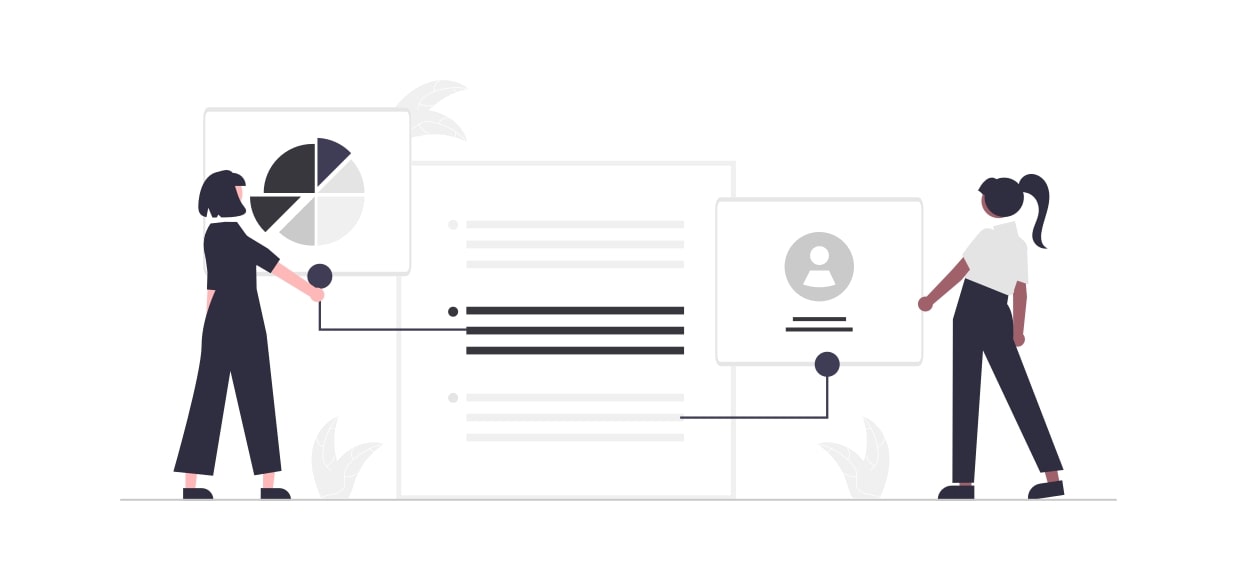 This question helps you to know what else you need to focus on to create value for your clients. For example, your clients might want you to run pro-bono brand promotions on your social media or give them an upvote on Product Hunt.
Why Client Onboarding Questionnaires Are Important
You might be wondering why you need to go through all this trouble to ask the right questions and gather general information about your clients. Here's why.
1. It Helps You Understand and Manage Client Expectations Early
A client onboarding questionnaire contains questions about your client's business goals and project expectations. You get the chance to address any lofty, unrealistic goals before they develop into bigger obstacles in the future.
Managing expectations early establishes transparency, making your clients trust you more.
2. It Improves Client Collaboration
A client onboarding questionnaire helps you understand your client's communication preferences, so you can collaborate with them effectively. You can establish a point of contact on the client-side for regular information exchange before the project kick-off.
Great client collaboration helps you deliver better project results. Clients support the project execution better because they know what they're supposed to do and when. And they understand how any lapses on their end affect the project's progress.
3. It Reduces Inefficient Communication Loops
According to E-Marketer's 2021 Marketing and Agency Report, 54% of agency executives are focused on improving efficiency, conversions, and productivity. You can gather the core client information using a questionnaire, thereby reducing unnecessary back and forth in client communication. For example, if you request access to documents and tools beforehand, you wouldn't need to email the client at the last minute when a project deliverable is due.
Client Onboarding Questionnaire (Free Template)
Download our customizable client onboarding checklist for free.
How to Share and Organize Your Client Onboarding Questionnaire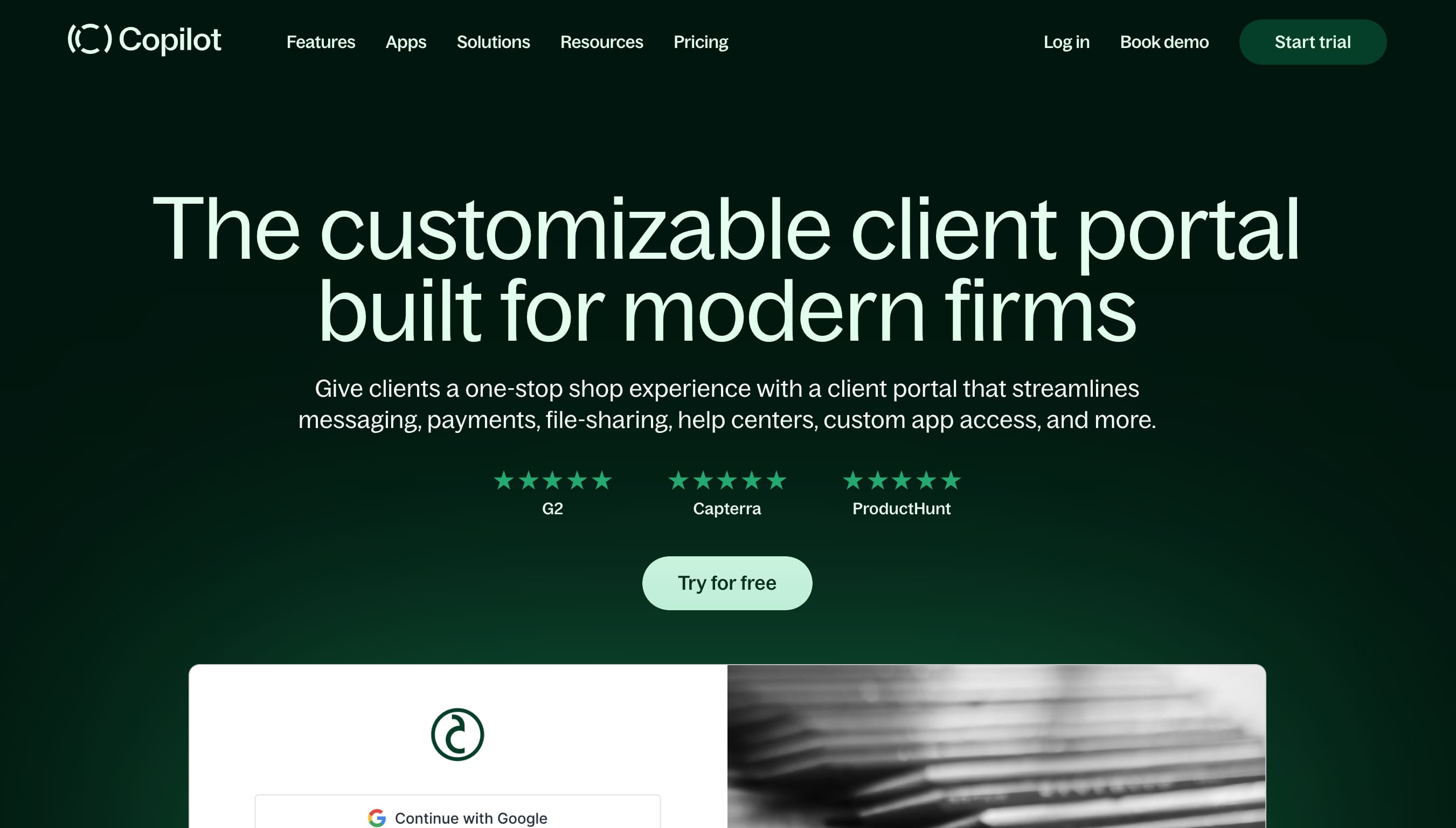 You can send your onboarding questionnaire to clients via email or using form builders like TypeForm and Google Forms. And you can save the responses in a simple spreadsheet or in tools like Notion. However, this process is pretty cumbersome — it's time-consuming and prone to errors and data losses. The good news is there's an easier way to share and organize client questionnaires: Copilot.

Copilot is an all-in-one software created specifically for client collaboration and workflow enhancement. When you add new clients to your client portal, you can streamline your entire client communication, including creating and sharing onboarding questionnaires — saving you billable hours of administrative work! See how Copilot's in-app form builder works.
Sign up for our newsletter
Subscribe below to receive our newsletter. We'll email you about important announcements, product updates, and guides relevant to your industry