What Is Client Retention? 6 Strategies You Can Learn From
Jul 26, 2023
8 min read
Yolande Yip
Any client-facing professional knows that your best prospect is a client or customer you already have. Your customer retention strategy is a vital arm of a healthy, growing business. But what does client retention mean, why is it so critical, and how can you implement effective client retention strategies? We'll explore the topic here.
Customer Retention Definition
Client retention refers to how a business retains its clients and customers over time. A high client retention rate means that a company's clients continue to subscribe to the same services, products, or in some other way, continue to do business with that company.
Increasing customer retention rates over periods of time generally signal a very healthy business and go hand-in-hand with that coveted month-over-month growth.
Why Is Client Retention Important?
Customer retention programs are crucial for two primary reasons. First, even if you are signing new clients regularly, you can't grow your revenue if you are simultaneously losing business. Second, studies consistently show it's more cost-effective to retain a current customer than acquiring a new customer.
Customer acquisition is expensive
It's a fact: repeat business costs less to maintain than client acquisition. Even though the entirety of customer loyalty is difficult to quantify, companies from small agencies to marquee brands know it's easier to use customer retention tactics to foster repeat customers than it is to convince a new client to purchase services for the first time.
Your existing customer and client base has already decided to trust you and work with you. It takes more time to acquire the contact information of a new prospect, pitch to them, and nurture them through your sales funnel simply because they haven't yet bought into (pun intended) your brand.
How to calculate CLV
If you need to run the numbers yourself, here's the formula. You can calculate your Customer Lifetime Value (CLV) and compare it to your Cost of Customer Acquisition (CAC) to reveal the actual cost of recouping a lost customer.
To calculate CLV, you must first find your average service purchase value then multiply the average by your average subscription rate. This number equals your average client value. Then multiply the average client value by your average client lifespan to find the CLV.
Metrics for Monitoring Client Retention
Now that we've done the math and agree that paying attention to client retention increases profits, what are the customer retention metrics to pay attention to? Client-facing companies can take their cues from SaaS companies who usually offer subscription-based products.
What is client churn?
Client churn (sometimes called attrition rate) refers to the number of customers or clients who end engagements over a specific period of time.
Why does client churn matter?
Client churn is the foil to client retention. They are two sides of the same coin. A low churn rate usually matches a high retention rate.
Calculating client retention
Retention Rate = ((CE-CN)/CS)) X 100
CE = the number of customers at the end of a period
CN = the number of new customers acquired during the same period
CS = the number of customers at the start of the period
For example, if you started the quarter with 100 customers, lost 20 customers, but gained 40 customers, at the end of the quarter, you would have 120 customers. 120 - 40 = 80. Then 80 / 100 = 0.8%. Thus the retention rate for the quarter is 80%.
Calculating client churn
You can express churn in terms of both lost clients or lost revenue. The easiest way is through client numbers. Divide the number of clients you lost in a period (again, say a quarter) from the number of clients at the start of the quarter. Then convert it into a percentage.
Using NPS to calculate customer loyalty
Measuring client loyalty is another effective way to monitor positive and negative changes in customer experience. Typically, client loyalty is measured by a metric called a Net Promoter Score (NPS). A high NPS usually correlates to lower customer churn.
Choosing your north star metric
There are so many metrics a company can monitor to understand its customer success goals. But for businesses that aren't big enough for a whole dedicated data analysis team, it might be a good idea to choose a singular so-called North Star Metric instead. An example of a possible north star for Spotify might be the time users spend listening to audio per month. Or for Facebook, it could be the number of new users per month.
6 Ways to Improve Your Client Retention
Delighting your clients through better customer experience fosters higher client engagement and overall higher customer satisfaction and growth.
1. Set client expectations
Upfront customer expectation management is critical in maintaining happy clients, and clearly netting out deliverable schedules, communication cadences, and other important workflow information is how you do it right. Through transparent and clear communication, you can set a good foundation for a working relationship.
2. Build trust through relationships
In client-facing services, building strong customer relationships is vital. By handling client interactions with consistent professionalism, you can solidify your reputation as a vendor. By listening to customer feedback with an open mind and earnest desire to do better, clients will feel heard and trustful. Always take customer complaints seriously.
3. Deliver consistent communication
When working with a client, delivering consistent communication establishes good rapport. You can even consider regular email newsletters to communicate updates or valuable industry education. This tactic also positions you as a subject matter expert in your field.
Also, make sure to communicate your passion for the work. If your company mission is important to you, let your clients know.
4. The Importance of Customer Service
Impeccable customer service at every touchpoint is imperative in establishing client loyalty. Just one lousy interaction can sour even a solid long-term customer relationship, overshadowing all previous experiences. Trust is difficult to gain, taking extreme patience, but it's incredibly easy to lose if you're not careful.
When mistakes (which are inevitable) do happen, offering an efficient and friendly client service experience, don't let the situation fester. Studies show that improving customer service KPIs, like response time and catering to customer needs, can significantly improve customer satisfaction.
In order to respond quickly and efficiently, make sure you are organizing and tracking your client communications. Using CRM software will make this process easier.
5. Use a Client Portal
A client portal, like Copilot, provides a personalized dashboard where your customer base can access everything they need, helping to streamline communication and foster customer engagement.
Using a client portal is a powerful strategy to not only improve your customer experience but also significantly boost your customer retention efforts. This is because a client portal gives a great first impression on your client, especially if you have an automated onboarding experience.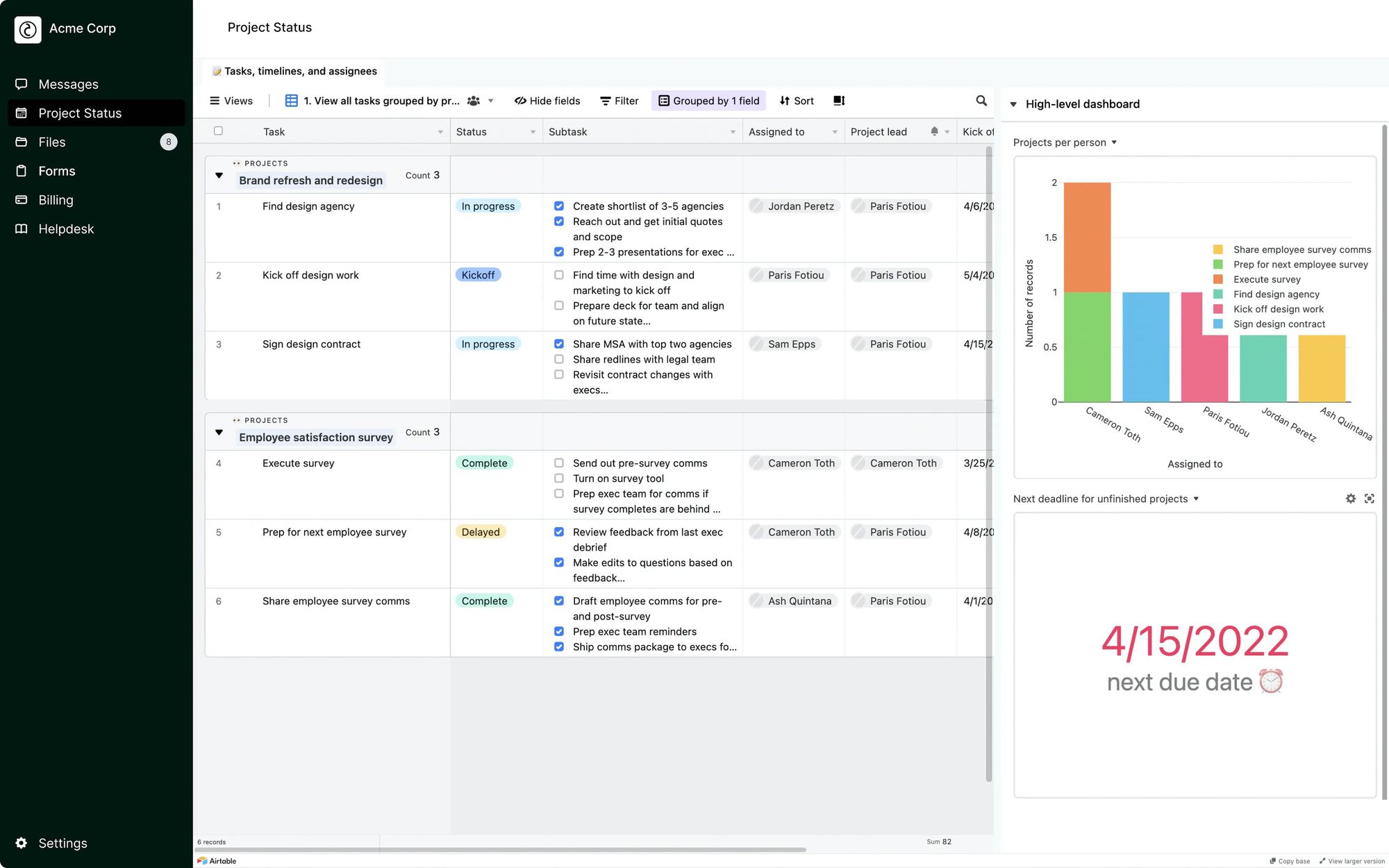 New clients often feel overwhelmed with the amount of information, documents, and processes that come with starting a new service, especially if they are scattered around multiple different tools. By providing a client portal, you can simplify this process and bring everything into one place, making onboarding more user-friendly and less stressful. Clients will have a central place to access essential documents, messages, and intake forms, which can make the transition smoother and help set the tone for a positive client relationship.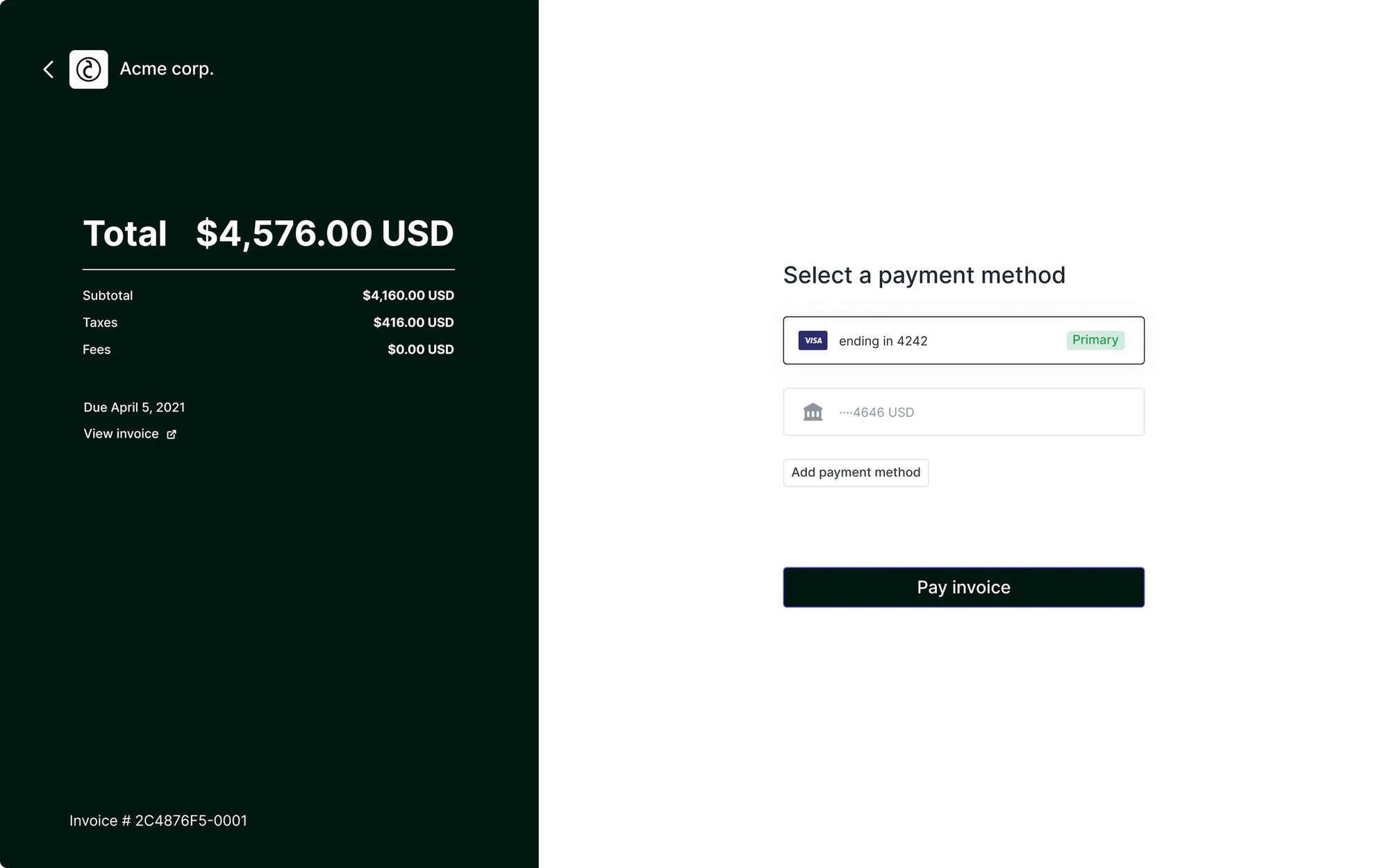 A client portal can also serve as a hub for invoicing and subscriptions. Using a platform like Copilot, you can automate your invoicing process and help you create repeat purchases. This makes it easy for clients to manage their payments, upgrade or downgrade services, and keep track of their financial engagement with your company. The portal's ease of use and accessibility can significantly enhance the client's perception of your company, making customer retention more likely.
The portal also provides real-time reporting, which can be pivotal in maintaining transparency and trust with your clients. This feature allows clients to monitor the progress of their projects, view analytics, and stay updated on any changes or updates.
And lastly, a client portal can help with proper follow-ups between you and your clients, a crucial aspect of client retention. With a client portal, you can automate follow-up messages, reminders, and notifications based on client activity within the portal. This not only saves you time but also ensures that no client feels left out or forgotten, underlining why it's so important to consider customer retention in your business strategies.
By incorporating a client portal into your customer service, you give off the impression that your company values its clients and is committed to providing an excellent and seamless customer experience. This dedication to satisfied customers makes customer retention more achievable and solidifies your company's reputation as a client-first organization.
6. Client Retention Programs
Building customer loyalty programs, such as a rewards program or a referral program, may be a viable tactic for some client-facing businesses. You can reward your most loyal customers for bringing new business. Word-of-mouth marketing through referrals often produces some of your best-qualified leads.
How to Automate Your Client Experience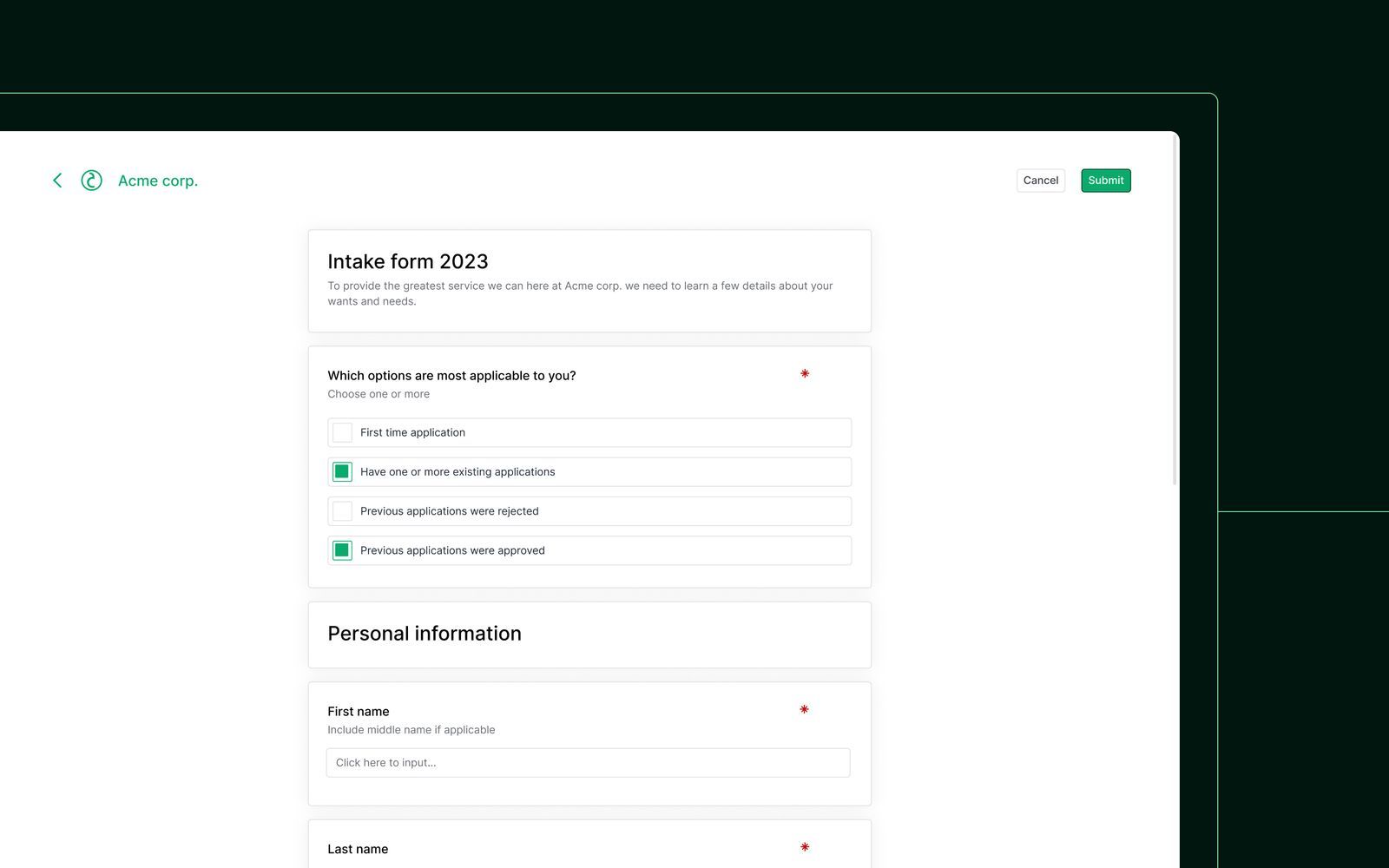 To really scale and grow your business, eventually, you will have to automate customer retention. Automation reduces strain on your human resources and reduces the potential for human error. Choosing the right tech stack to help your business will make automating much easier.
Addressing Client Complaints Faster
If, for example, you are a web developer who needs to address client website problems quickly and efficiently, you might consider a support ticket tracking software that will generate from emails.
By tracking support tickets with software, you can prioritize support requests, set SLAs with your team, and track your customer support metrics over time to ensure your response times are adequate.
Leveraging Client Feedback
There are also plenty of customer feedback survey tools available so that you can collect customer feedback. By aggregating feedback, you can unlock client insights and understand why they chose you over competitive services. Hearing your clients' thoughts in their own words is invaluable.
Collecting NPS
As mentioned above, collecting an NPS is a fast way to poll for general client satisfaction. Many tools collect and measure NPS feedback. These tools make it easy to measure customer satisfaction and loyalty in a programmatic way. Think of NPS as a regular health check-up for your business. Delighted, Promoter.io, and SurveySparrow are some of the most popular choices.
Choosing and Using Automation Software
No mid-to-large-sized business tech stack is complete without marketing automation software an a CRM. Marketing automation software can track your clients' journeys across your digital properties so that you can determine your most effective communication channels. It can also handle your email marketing and newsletter, freeing up lots of time you can spend elsewhere.
And of course, Client Relationship Management (CRM) software is a must for client-facing business. A good CRM will not only organize all your client information, but it will also gather all your client-related communications and important documents and assets in one place.
Conclusion
Client retention is an essential element of any growing business, partly because retaining clients is easier and cheaper than acquiring new clients. For smaller companies with smaller marketing budgets, focusing on customer retention can provide you with a greater bang for your buck.
It's also important for smaller teams to determine and monitor their North Star Metrics instead of getting bogged down in the many other retention and attrition numbers larger companies can afford to watch when you don't have the resources for more in-depth data analysis.
Finally, good customer retention isn't rocket science. By ensuring every step of the client experience is pleasant and frictionless, you can build strong client relationships that keep your clients coming back for more. By maintaining excellent client service, consistent communication, and handling customer complaints with care and an earnest desire to improve, you will be well on your way to building an excellent customer retention strategy.
Hassle-Free CRM and Beyond
Copilot is a modern all-in-one commerce solution that combines CRM, accounting tracking, file sharing, eSignature collection, messaging, and more. Free yourself from the minutiae of client management, so you can focus on building genuine, authentic relationships that charge your business.
Sign up for our newsletter
Subscribe below to receive our newsletter. We'll email you about important announcements, product updates, and guides relevant to your industry