7 Steps to Start a Freelance Business (With a Full-Time Job)
Feb 23, 2023
15 min read
Omid G
I made a lot of mistakes when I started my freelance business over a year ago.
It took me 10 months to figure out what I was doing, but it could have easily only taken one month if I had a framework for how to approach starting a freelance business.
My goal with this article is to equip you with the knowledge, tools, and resources to get your freelance business up and running — regardless of if you want to do it part-time on the side of your full-time job, or if you want to quit your job and become a full-time freelancer.
But before we dive in, let's address some common questions.
Do Freelancers Make Good Money?
The amount of money you make as a freelancer depends on the types of services you offer and the types of clients you work with.
According to Fundera, freelancers contribute $1.3 trillion to the US economy each year. I don't know about you, but I can't even wrap my head around that number.
And according to the same study, the average income for full-time freelancers is around $68,000. Depending on where you live, this can be a great income.
But if you live in a more expensive place like New York City, or even San Francisco, CA, it can be tough to make it by. Granted, this number is just an average.
This is why I always recommend people start freelancing on the side of their full-time job. Having just one client with a full-time job can make a world of difference to your overall income. And once you get the hang of being a freelancer, you may even make more than your full-time job — at least that's what happened to me!
So bottom line, freelancers can make good money. But the freelancers that I know that make a lot of money are the ones that niche down as much as possible and get really good at providing just one service. We'll get into these later in the article.
How Much Does it Cost to Start a Freelance Business?
Freelancing, and starting a service-based business in general, is regarded as a low barrier to entry type of business to start.
You are essentially trading your time for money, which is the same concept as having a full-time job. And when I say that I don't mean it in a bad way. We are all exchanging our time for money and that's okay.
The short answer is that it doesn't cost a lot of money to start a freelance business. In fact, you can start with nothing. But it does cost you in time to acquire and deliver a skill that people are willing to pay for.
Also, depending on the type of freelancing you'll be doing, you might have to pay for some software tools or even a computer to do your work (who knew?). But even that is nowhere near as crazy as starting, say, a restaurant business.
Chances are, you'll be spending a little money on different types of tools to help you manage tasks, send invoices, deliver your services, and all that. This is why it's a good idea to have a full-time job so you can fund the first month or so of any tools you need. Then, once you sign your first client, all of your tools should be covered with your freelance money.
How Can I Legally Be a Freelancer?
I'm no financial advisor or legal expert, so do not take any of this as truth. All of this is going to depend on what country you live in. I'm speaking from the perspective of a freelancer in the US, so make sure you do your own research.
If you want to start your freelance career on the side of your "regular" career, you need to make sure your employer is okay with you doing so. Sometimes when you agree to work somewhere full-time there's something in the contract that says you can't work with similar companies in the same industry, or that you can't work with any other company period.
So make sure you consult with your employer before you start taking on freelance work.
The other thing you want to be mindful of is taxes. Ideally, if you're in the US, you start an LLC (limited liability company) that you use solely for your freelance business. This way, you can separate your self-employed business from your personal assets and finances. It will also make it easier when tax season rolls around.
But you don't need to start an LLC to freelance. However, it's important to consult with a legal expert here to see what makes the most sense for you in your business location. The goal is to eventually become a legit small business owner. But don't let this part of your journey stop you from starting.
We'll get into freelance marketplaces later in this article, but some marketplaces know that freelancers just starting don't have a real business. So as long as those places let you sign up, and you consult with them, you should be good to start.
Again, none of this was legal or financial advice. Please consult with an expert.
Okay, now let's get into the good stuff!
How to start a freelance business in 2023 (in 7 steps)
Here are seven steps to starting your freelancing business:
Okay, let's dive deeper into each one.
1. Identify Your Services
This may seem obvious, but the first step in starting your freelancing business is to get crystal clear on what type of services you are going to offer.
Chances are, if you're working a full-time job, your services might reflect what you are currently doing for your employer. But sometimes, it can be completely different.
For example, if you work as an in-house designer, it will probably be an easy transition to also provide design services to companies that need them.
Or, you may even be an accountant that wants to get into freelance writing.
It all depends on the type of work you want to do. So, you should ask yourself:
Do I want to do the same thing as my day job?
Do I want to do something different than my day job?
Both have their pros and cons — let's talk about them.
If you offer the same services you already do on a daily basis, it's going to be easier to sign your first client because you'll have relevant experience that you can use to market yourself — so that's a plus.
But, you may also be the type of person that craves variety. So if you're not in love with what you do during your full-time job, your freelance work may start to feel repetitive and boring after a while.
On the flip side, if you decide to offer services different than your full-time job, it can be a great way to be excited about the work you do because it never gets boring. But the downside is that it will probably take you a bit longer to get up and running because you'll need to really prove yourself when signing your first client (we'll talk about that later).
Bottom line, figure out what services you want to offer and look around on a freelance marketplace like Upwork to see how other freelancers package their services.
For the rest of this article, I'm going to act like I'm starting a freelance copywriting business. Mainly because I currently freelance for a living, and writing is a large part of that.
2. Create Your ICP (Ideal Customer Profile)
Once you figure out what services you want to offer, it's time to create your ICP (ideal customer profile).
This is something not many freelancer beginners think about, but if I could go back to when I first quit my job to start freelancing, this is the second step I would focus deeply on (after figuring out what services I want to provide).
The service you provide is important, but the types of clients you provide that service to determines your revenue potential.
You need to think about who you want to serve. Is it tech startups? Is it ecommerce companies? Is it people in need of accounting and financial services?
Find your niche.
For me, I knew I wanted to serve tech companies. But even that is broad.
So, the greatest tip I can give to you is to niche down as much as possible. Here's an example:
In my case, the niche I chose was tech companies. But the sub-niche was SaaS (software as a service) companies. And the sub-sub-niche (if that's even a thing) was SaaS companies that have raised at least a Series A funding round.
So my mission statement for my freelancing business becomes: "I want to serve Series A SaaS companies."
See how much more focused that is compared to "I want to serve tech companies"?
This gives you a great starting point to identify what type of client is going to benefit the most from your services.
Of course, this may not be super easy to figure out in the beginning. If you have no idea who your ideal client is, it's probably a good idea to work with a few different companies in different niches and see what you like (which we will talk about in the next section).
For me, my full-time job was working in content marketing at a SaaS company that had raised a Series A funding round. So I knew from the beginning what type of client I could help the most.
Okay, let's start to hunt down our first client.
3. Get on a Freelance Marketplace
For this step, it's ideal that you figured out what you want to do in the two previous steps we went over. However, if you still have no idea what service to provide and who to provide it to, this step can help you get more clarity.
I know this is going to sound obvious, but you can find some great freelance jobs on Upwork — it's by far the best freelance marketplace if you're just starting out and want to go broad (IMO).
The great thing about Upwork is that you can search for people that provide the service you want to provide, and you can see what their rates are and how they package everything.
Once you nail down your services and ICP, you can explore more niche marketplaces.
In the example of becoming a freelance writer, here are some great places to find meaningful writing gigs:
There are tons of freelance marketplaces and job boards out there to get freelance clients. And I wrote a guide on the best freelance jobs right now that includes a bunch of different marketplaces if you want to check it out.
4. Sign Your First Client
Once you find a freelance marketplace that matches your services and clientele, it's time to start marketing yourself and sign your first client!
This part is going to look different for each person. I'll tell you what I did, but just know it's not a source of truth.
If I were to start from zero again, the first thing I would do is figure out how I could position myself as a subject matter expert.
The best thing you can do to market yourself as a freelancer is to start a website that acts as your portfolio. You need a "virtual business card" that can showcase your best work and case studies (if you have them).
If building a website is too much, you can go on LinkedIn and look for part-time or consulting jobs in the field you want to work in. But, depending on the demand, you definitely want to put in some effort to stand out from the crowd.
One thing I did to get my freelance marketing and writing career started was to make sure I wrote a lot on the company's blog I was working for. I also have a background in SEO. So while I was working my full-time job, I was able to not only write articles but also get them to rank in Google.
This was a huge advantage for me when I started to pitch to potential clients. I would simply show them how I was ranking in the number one spot for a specific keyword, with an article that I wrote.
The results showed for themselves, and it made me get my foot in the door.
But I took it a step further.
I started my own website and began blogging on it. And after a year, I had a bunch of blog posts that also ranked high in Google.
So in reality, when I did start freelancing full-time, I had two "case studies" to show for — one being the company I worked at and the other being my own personal blog.
Having something to show is what will give you the greatest chance of success. You have to put yourself in your potential client's shoes. Would you hire someone with no experience? Probably not. And when it comes to contracting or freelancing, definitely not.
Companies hire external help because they don't have the expertise or resources in-house. So growing your skill set and online presence is a must if you want to help larger businesses.
As long as you can prove that your services will bring success to the type of client you want to work with, it will only be a matter of time until you sign that first contract.
You might get someone interested simply by applying on Upwork. But you also might not. So once you know your ICP, it's a good idea to go on LinkedIn and hunt down the people you want to pitch — the higher up you can go the better. Then, use a tool like Hunter.io to find their email address and send them a super personalized email.
This is how I got my first client.
And once I had someone ready to work with me, I was ecstatic!
But…
I soon realized that I had no idea how to deal with the admin side of freelancing.
Let's talk about that.
5. Onboarding Your Client
When you get an opportunity to sign your first client, it's normal to feel anxious. You want to do a good job and make your clients happy.
I think it's important to think about your client experience and what you want your clients to feel when working with you.
You want your clients to say things like:
"You're so organized!"
"These are good questions!"
"This is such a smooth onboarding experience!"
Okay, you get the point.
The main takeaway is that you want to create a 10/10 experience for your clients from the start because it will help with client retention and growing your network.
The latter is very important if you want to eventually take your freelancing business full-time, or if you want a steady stream of clients without having to do much work.
If you do a great job for your clients, there's a good chance you'll find more work through referrals. And if a client loves your work, they'll want to continue giving you more work over time.
So let's talk about onboarding.
You'll want to use a freelancing platform that can manage all of your client relationships, intake forms, contracts, invoices, and tasks. You also want all of this information to be visible to both you and your clients.
This is why I use Copilot — yes, the blog you're reading on.
Copilot is a client portal software that allows you to bring all of your clients and freelancing tools into one central place. You can also create logins for each client that leads them to their own dashboard where they can view everything I mentioned earlier (tasks, invoices, forms, etc.).
I already wrote a full guide on how to create a client portal, but for onboarding, Copilot has a lot of built-in tools that make it easy to get started.
Once you create an account, you can invite a client and they will automatically get an email to create a user account for their portal.
You can also set up onboarding messages and forms so that every time a new client creates an account, they will be prompted to fill out a survey on any information you want to collect from them.
You can even integrate Copliot with many different apps to set up automations, embed a task board from a tool like Airtable or your favorite task manager, and DocuSign for contracts.
This way, you can set up a custom dashboard for each new client — giving them one central place to fill out forms, sign contracts, and pay invoices right from the start.
If you want to explore what Copilot can do, I highly recommend checking out the demo portal and playing around with it — it's free!
Okay, once you have an onboarding process in place, let's talk about what everyone wants to know… money!
6. Getting Paid and Managing Finances
For many freelancers starting out, finances can seem a bit daunting — at least it was for me. But this is the part of your freelancing journey that you need to get right. The more organized you can be in this area, the better you will feel about your freelance and online business as a whole.
When billing clients, it's first important to know what your payment structure is. Here are some common ways of billing clients:
Billing by the hour (hourly rate)
Billing by each project
Billing each month (subscription)
It's also important to note that for some freelancing services, like freelance writing, many people bill by individual word count (so that would fall into billing by each project).
Regardless of what pricing strategy you have, you want to use invoicing and billing software that can fit all use cases. This way, you can be flexible in the future if you want to change the way you bill different clients.
I personally use Copilot for invoicing and billing clients. This is because Copilot integrates with Stripe as a payment gateway and lets me set things up like billing based on individual invoices or subscriptions — the latter is my favorite.
The conversation also comes up around payment fees. Oftentimes, most payment gateways charge a hefty fee depending on whether your client pays via credit card or straight to your bank account via ACH transfer.
In Copilot, you can set a rule to make your client pay for any processing fees, this way you collect exactly what your price is. But if you want to "absorb" the fee yourself, and not put the burden on your client, there's an option for that as well.
Once you do bill your client, they will get a notification to pay your invoice. As mentioned earlier, Copilot also has an app marketplace. So you can use something like QuickBooks to manage your expenses and income for tax purposes.
This makes it super easy to manage your finances without having to commit to just one tool for your entire freelance business.
For example, you could be freelancing, selling digital products, or generating some sort of income from another "side hustle," and have everything go into QuickBooks. So when you use Copilot's integrations, it makes it easy to continue using any existing tools for your money management.
7. Stay Organized With Your Full-Time Job
This last step is one not too many people talk about. It's exciting to talk about being your own boss and quitting your job. It's glamorized.
But once you do start freelancing with your first client on the side of your full-time job, you'll quickly realize how organized you have to be.
And by organization, I'm not just talking about files, reports, and client communication. Those are all important. But I'm talking about being organized with your time.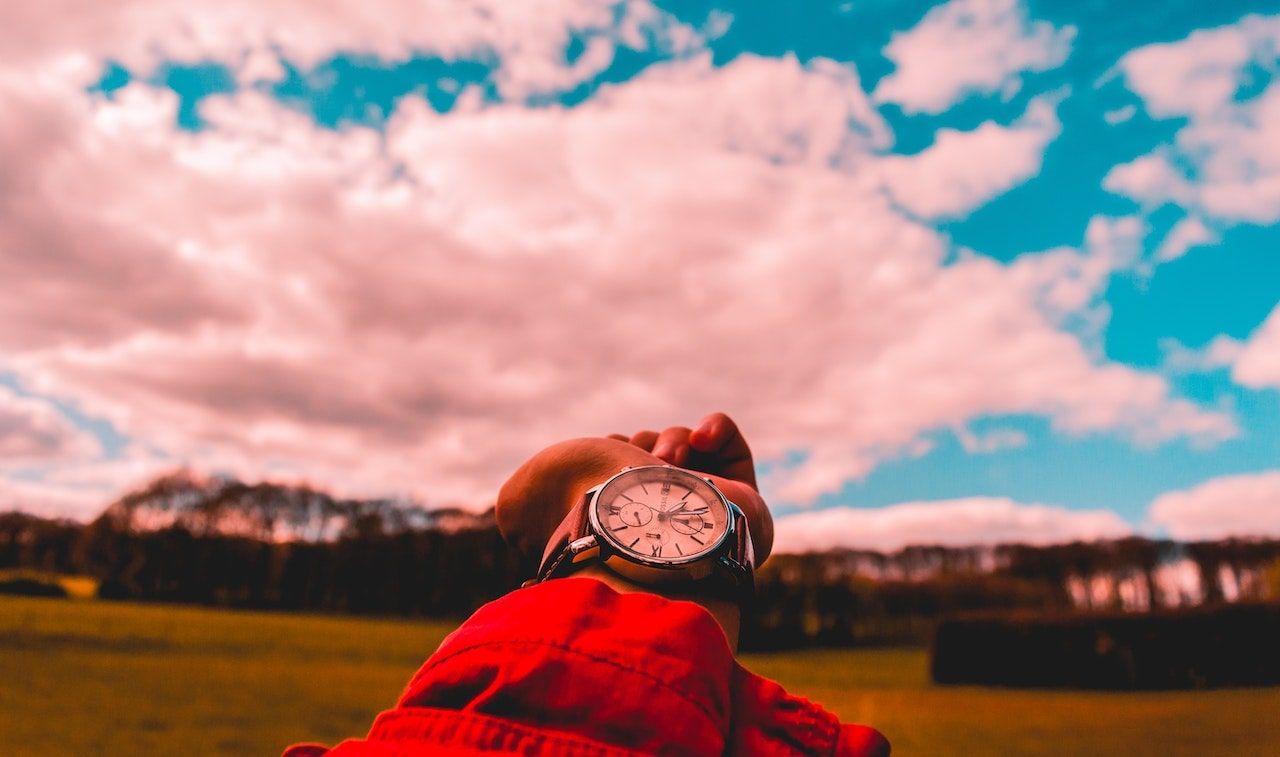 Committing to a 40-hour-a-week job while also potentially putting in another 5-20 hours a week on freelancing can be tough if you don't know how to batch tasks together. Ideally, you set aside dedicated time for your freelance business each week. Be it a set number of days a week that you work on it, or a certain amount of hours you commit each day before or after your day job.
For me, I found that having dedicated days works best for my mental health. For example, I may only do freelance work on Mondays, Wednesdays, Fridays, and Sunday afternoons. This gives me space to breathe a little and to not constantly be in a state of thinking about client work every single day.
Granted, this will make sense if you're doing freelance work part-time. But for me, now that I do it full-time, I dedicated each day to different clients. Monday and Wednesday could be working with Client A, and Tuesday and Thursday could be working with Client B.
The main takeaway is to be mindful of how many times you context switch in a given day and try to minimize it as much as possible. If you're constantly context-switching every single day, you'll eventually get overwhelmed and burn out.
Creating your own hours for work is a skill that you'll have to learn as you go on. So have dedicated days to when you do what type of work and try to create a few days in the week where you don't focus on a particular client at all. This will let you keep a healthy distance from being involved in scope creep and keep you in a positive mood about your freelance business as a whole.
Conclusion
Learning how to start a freelance business can be a very fruitful endeavor. Each person's path will look different depending on your own experience and the type of services you want to provide.
A graphic designer's journey is going to look different than say a writer's journey, or even a social media content creator's journey. But the principle of finding the right type of client(s) you want to work with stays true for any service.
If you want to become a successful freelancer, you need to get really good at knowing what service to provide and to who it makes the most sense for.
Hopefully, this article gave you some insights into starting your own freelance business. And if you're ready to onboard that first client, be sure to check out Copilot to create an amazing first impression.
Happy freelancing!
Sign up for our newsletter
Subscribe to our newsletter to receive emails about important announcements, product updates, and guides relevant to your industry.