6 Best Remote Work Software and Tools for Teams in 2023
Jun 13, 2023
9 min read
Yolande Yip
The shift to remote teams over the past few years has been dramatic, especially during the pandemic. Gartner gave some insights through a study, revealing that 82% of respondents will permit some remote work in the future. Nearly half of those people said they keep remote employees full-time from now on, with flex options also popular among those polled. Another study by PWC shows that 67% of CEOs think that the shift to lower-density workplaces and remote workers will persist.
Before this significant shift in remote workers, many company leaders and managers were concerned that team members would struggle with remote workflows and be significantly less productive. However, in practice, remote team members often became happier workers that were much more productive! A Flexjobs study saw that 51% of respondents had been more productive working from a virtual office during the pandemic, and another 95% said their productivity was higher or the same. Of course, this isn't just the employee's opinions. A Mercer study also found that 94% of employers say that productivity had improved or remained the same since employees had started working remotely.
As our workplaces become more and more virtual, remote work tools have become more vital to us. From video calls and video conferencing to remote collaboration tools, having the platforms to support your remote workforce is essential to fostering improved efficiency. To help those looking to expand their remote technology, we have compiled a list of the best remote work software that is user-friendly for smaller, virtual businesses.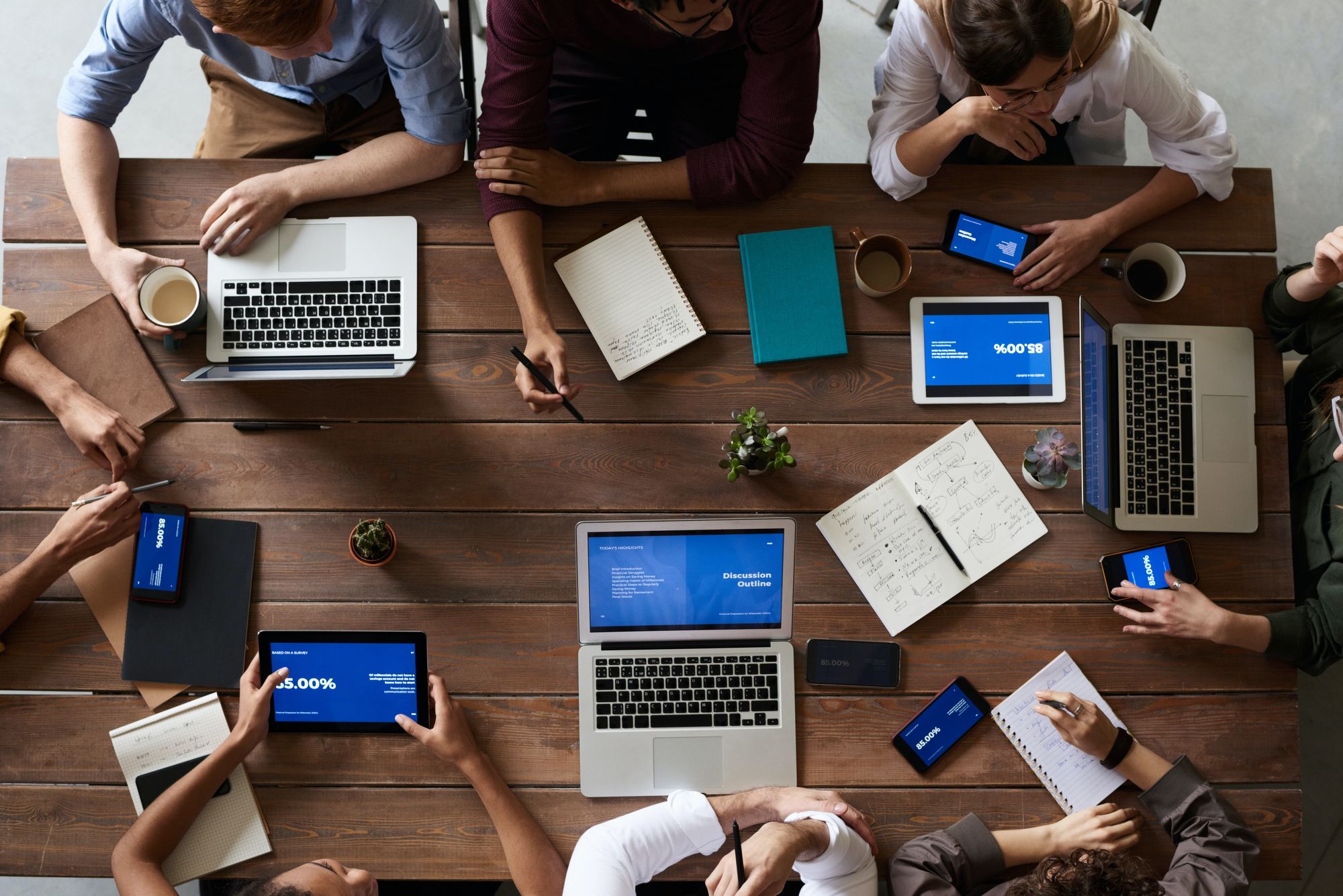 Top 6 Best Remote Work Software Tools in 2023
Here are our top picks for the best user-friendly remote work tools:
Okay, let's dive deeper into each of these.
1. Slack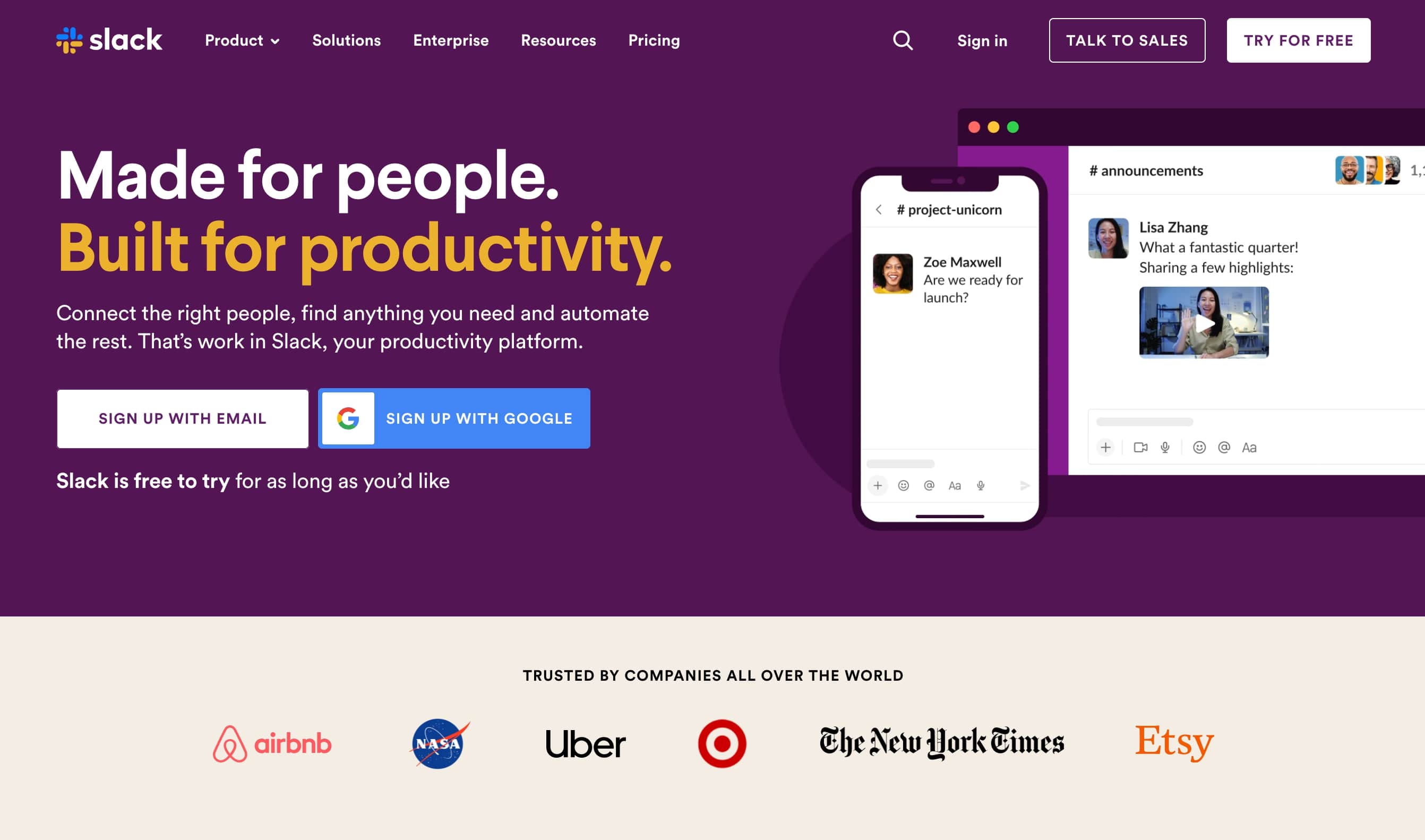 For remote team collaboration, having an easy-to-use communication platform is crucial. You want something your employees can use to chat with teammates during a project and get real-time feedback. Our recommendation for daily internal communications is Slack, the well-known competitor to Microsoft Teams and other team communications platforms.
Slack has a great desktop app for both Mac and Windows operating systems for laptop users and a mobile app for Android and iOS.
Speaking of working your way, Slack also has over 2,400 apps that integrate directly with your essential tools, including Dropbox, the Google Suite (Google Drive, Google Docs, and others), even social media apps like Twitter.
Slack has channels that allow you to stay organized within your working groups, separating projects, topics, and brainstorming groups. You can easily message, video, and voice call through Slack, including to those outside your organization if needed for your workflow. You can then file share with your colleagues or clients through Slack's secure messaging system. When you're finished working for the day, you can pause your notifications and reminders, helping to maintain your work-life balance.
Unique to many chat platforms, Slack allows you to automate repetitive tasks such as sharing updates, request gathering, or creating custom messages for new teammates. Automated workflows can integrate with your other work apps through Slack's apps, making creating new tickets or gathering feedback even smoother!
2. Airtable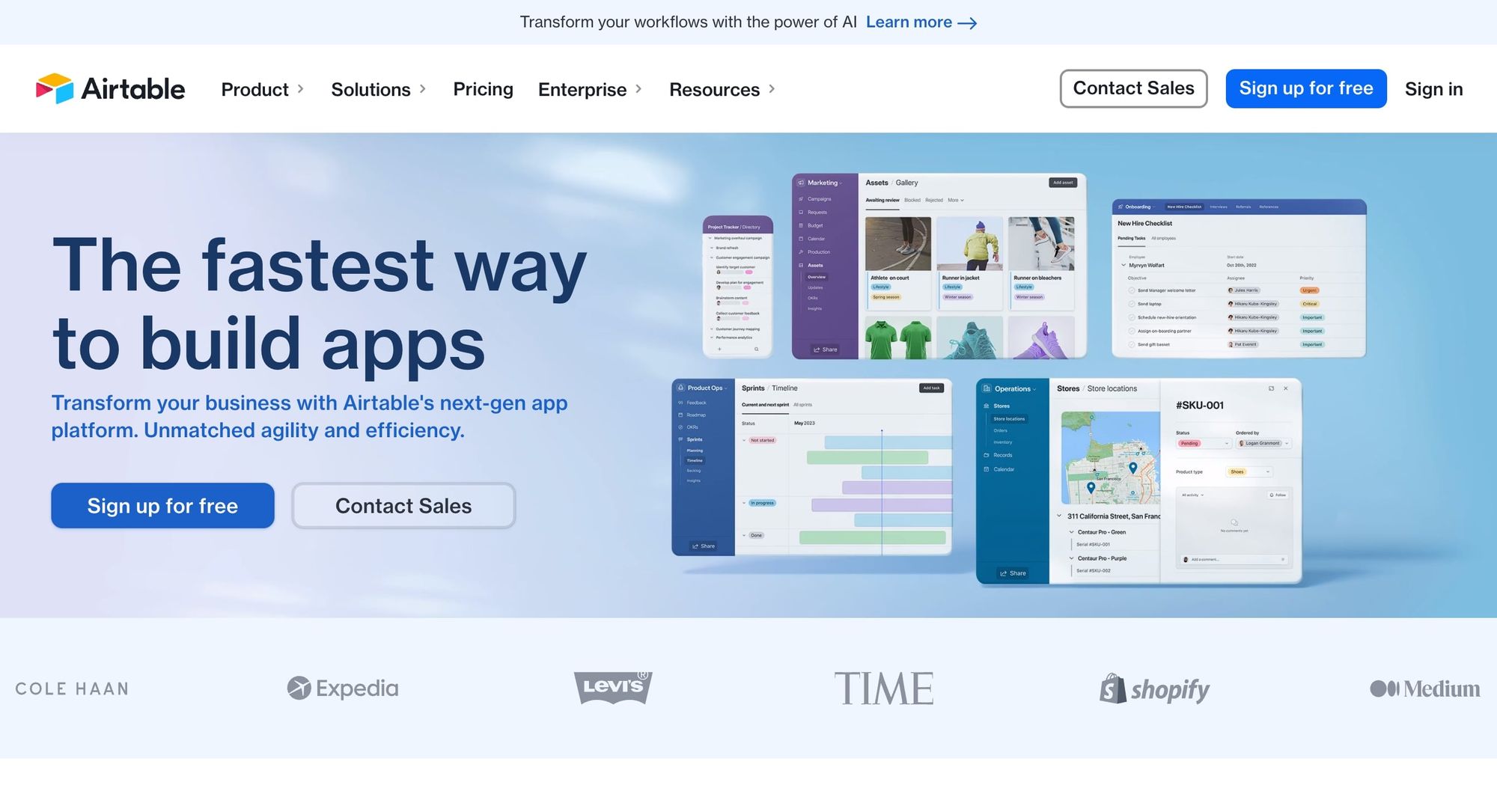 Project management software is extremely crucial to any team planning on moving to remote work. Tracking the progress of your projects can be more accessible through software if you pick the right tools, and they can help you visualize your different tasks at a glance. While there are many project management tools such as Asana and Trello, one stands out among the rest.
Airtable is an incredible no-code platform that allows you to have a database of information that navigates simply like a spreadsheet. The user-friendly interface allows anyone to use a template to create the workspace they need. Once you set up your workspace, you can easily add attachment fields, tabs, large text fields, checkboxes, links, images, dates, or barcodes. You can even automate your databases and integrate them with your other applications. Custom notifications, task automation, and the ability to run custom code are just a few ways Airtable helps you make your workflow easier.
Visualizing all of your data is vital. That is why Airtable has many different views to help you analyze data in whatever way is best for your goals. You will see all of your data displayed like a spreadsheet with powerful filters, customizable views, and simple sorting in the standard grid view. You can easily hide the information that isn't necessary to you and organize your columns and rows in a way that makes the most sense to you. Beyond the grid view, you can manage your data by calendar view to see upcoming due dates or gallery view where visual images are a priority. The Kanban view is also easy to use, stacking projects in a way that best visually reflects your workflow.
3. Figma and Figjam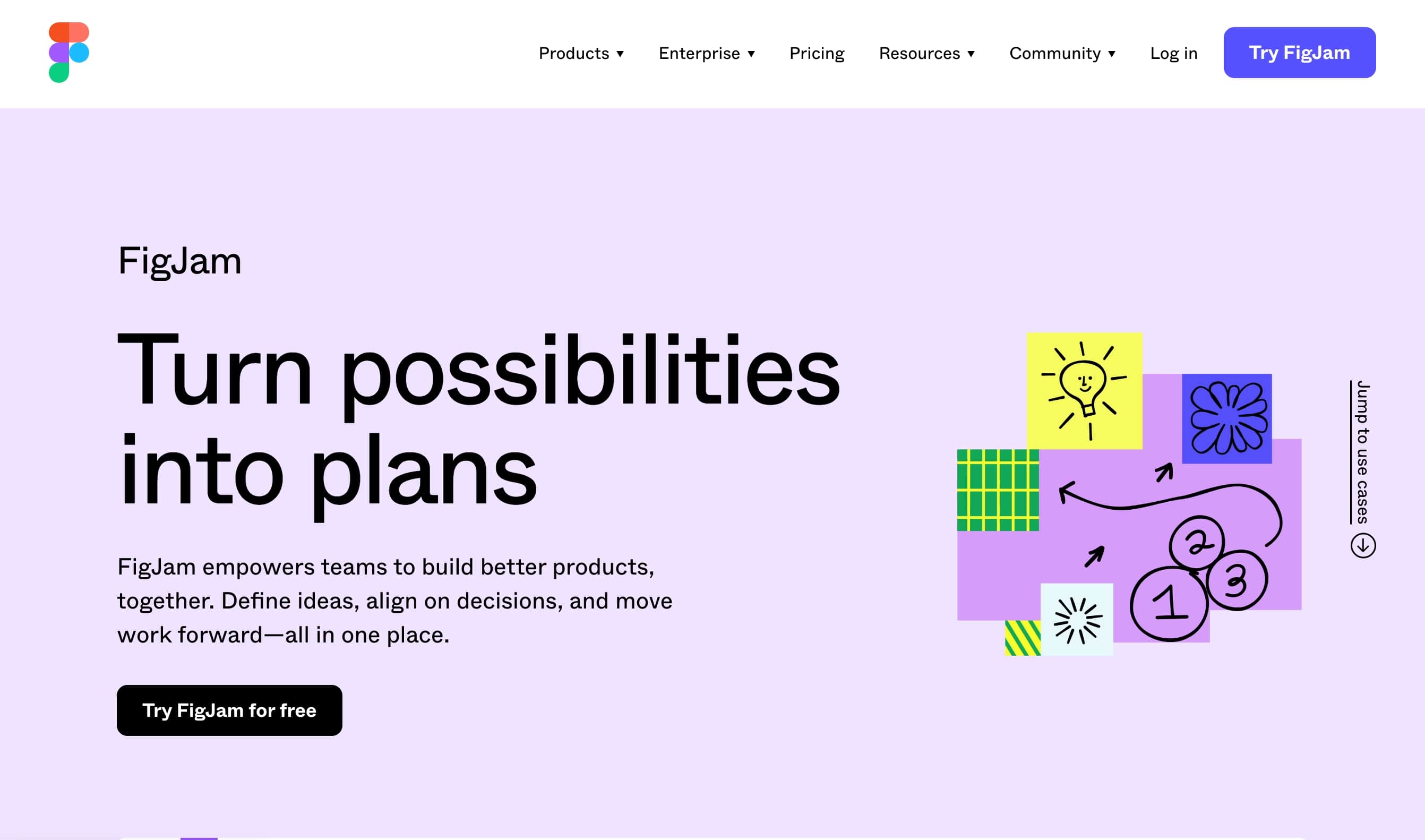 Working in collaboration with others can seem intimidating when working remotely. Luckily, some exceptional software tools make online collaboration efficient and accessible through a mighty host of tools that bring your entire team together when they work on a project.
Honoring the critical brainstorming step of the design process, Figma takes online collaboration to a new level. With real-time interaction through diagrams, sticky notes, and drawings, the FigJam addition to Figma makes online whiteboarding a reality. Powerful end-to-end collaboration is made easy through live chat, reactions, stamps, connectors, diagrams, and shapes, making creative and structured workshopping inspiring and straightforward. Figma allows you to create prototypes with full animation and testing capabilities so that you can try out your ideas on the fly. You even can quickly attach your design files, add functions, and try website copy without any coding knowledge needed, showing developers rather than telling them how you want the end product to look.
4. Loom
Giving specific, quick feedback can feel more difficult when you aren't in the same room with someone. Asynchronous feedback tools hold the answer to providing comments throughout the day without taking up valuable time on someone's calendar.
Loom is a brilliant screen capture software that allows you to record quick videos of your screen and webcam to make your asynchronous feedback feel more personal than typical video recordings and help you communicate more expressively! All you have to do is record the video, copy the link, and share it with those who need feedback or guidance. Loom is excellent for design decisions, code reviews, sales teams, and training, letting you connect with those you are working with and provide them with a video they can watch more than once to precisely follow your comments. You can also use the quick video functionality to help brainstorm and share ideas without taking time out of your team's busy schedules. Doing away with days full of meetings is crucial to fighting off things like Zoom fatigue and an overloaded schedule, so considering an asynchronous feedback tool can help make remote work less about catching up and more about helpful, efficient interactions!
5. Copilot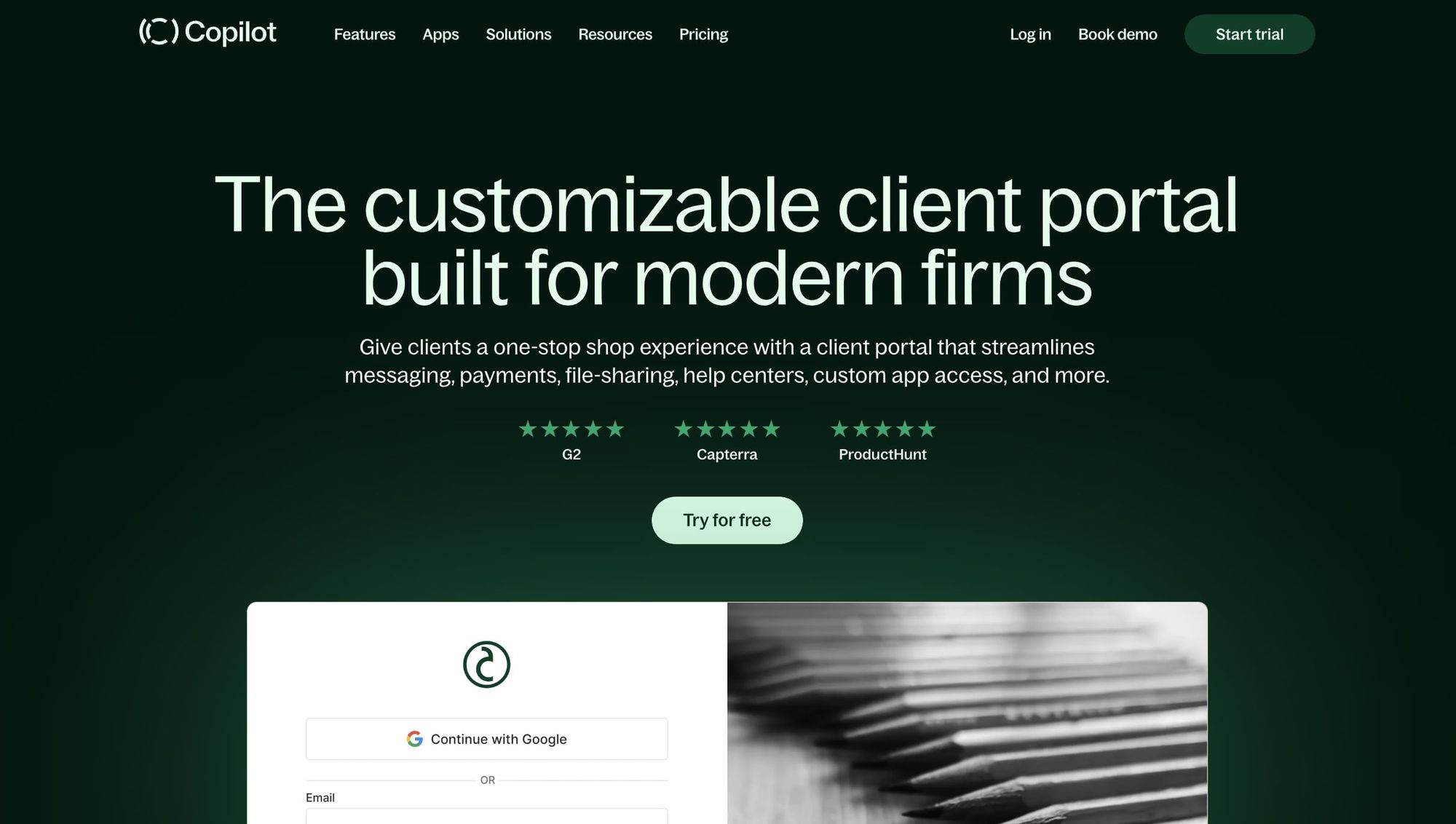 Client management is a vital part of any company's workflow. Finding a platform that empowers your team to not only manage clients but to utilize a host of tools in one place keeps your tech stack less complex and makes interacting with your clients streamlined and smooth. You also can better communicate with your clients by providing them with detailed information before they ask you for it, saving time for both parties throughout the project timeline.
A modern, all-inclusive solution designed for modern businesses, Copilot has many tools to help you better manage your clients. Focusing on creating a streamlined experience, Copilot lets clients log in your own website to access a branded client portal. Within the client portal, your team has access to powerful tools such as secure integrated messaging to simplify client communication, file sharing capabilities, eSignature workflow support, invoicing and subscription creation, client payments, and forms to make the client intake process a breeze. All of these features can replace other parts of your tech stack, such as Google Drive, Dropbox, DocuSign, Bill.com, and Google Forms.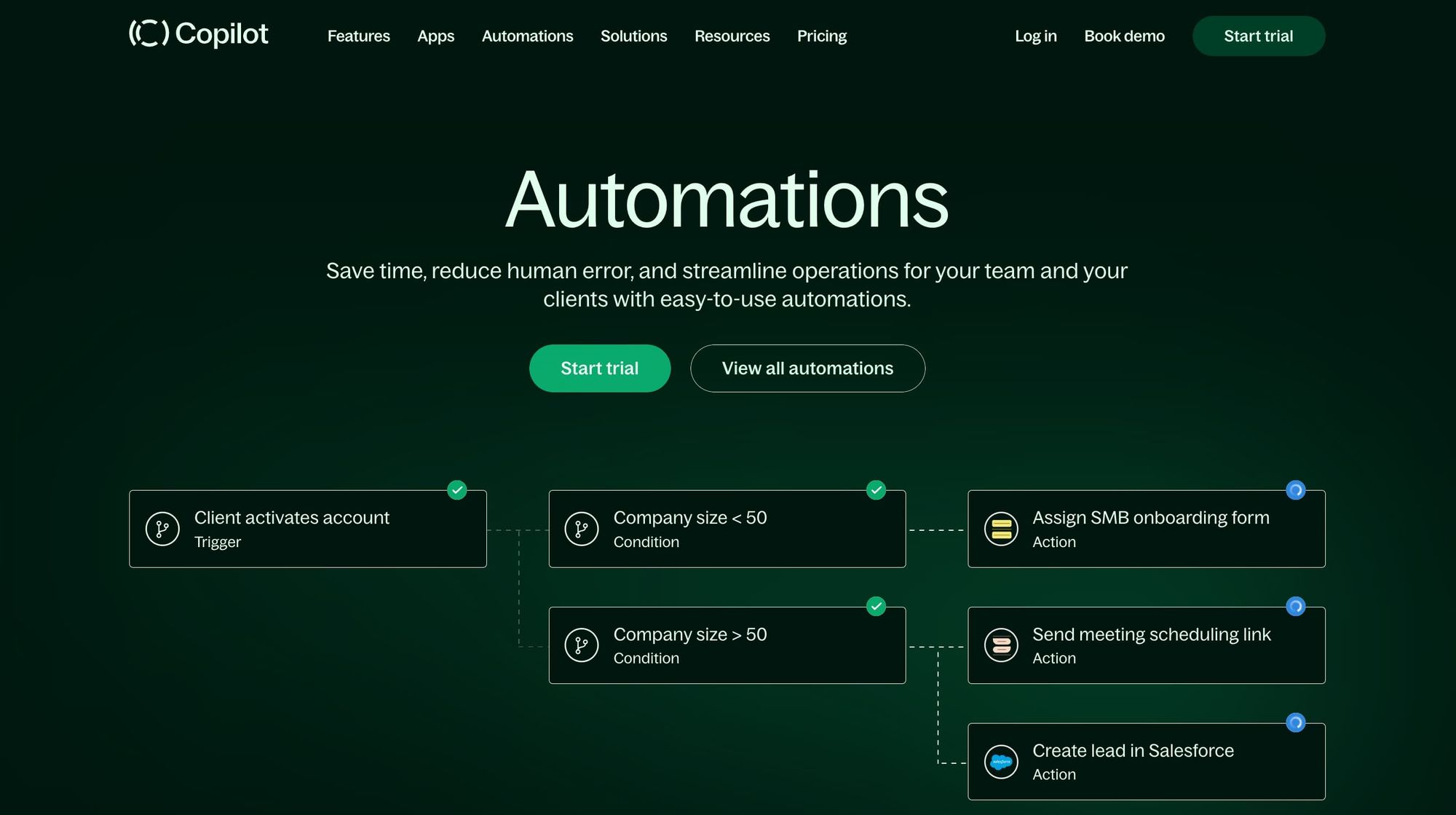 Copilot also allows for automations so that you can integrate your solutions within your client portal. For example, you can link kanban boards such as Airtable and Monday.com to let you share real-time visibility with your clients. Copilot's dashboard features integrate with Google Data Studio, Google Sheets, and Databox to let your clients have instant reporting access. Your team can incorporate ticketing systems to track client issues or projects better. You can also connect scheduling tools like Calendly if you need to follow up with a time to meet and sort out any problems. Copilot even allows integration with video streaming services like YouTube to let clients access a video library or playlist if needed, which can help share tutorials.
Copilot helps bridge communication gaps between your team and your clients, allowing you to create meaningful and authentic connections with them. It helps you cut down on other technology that can confuse and convolute workflows and keeps your clients in the loop.
6. Teamflow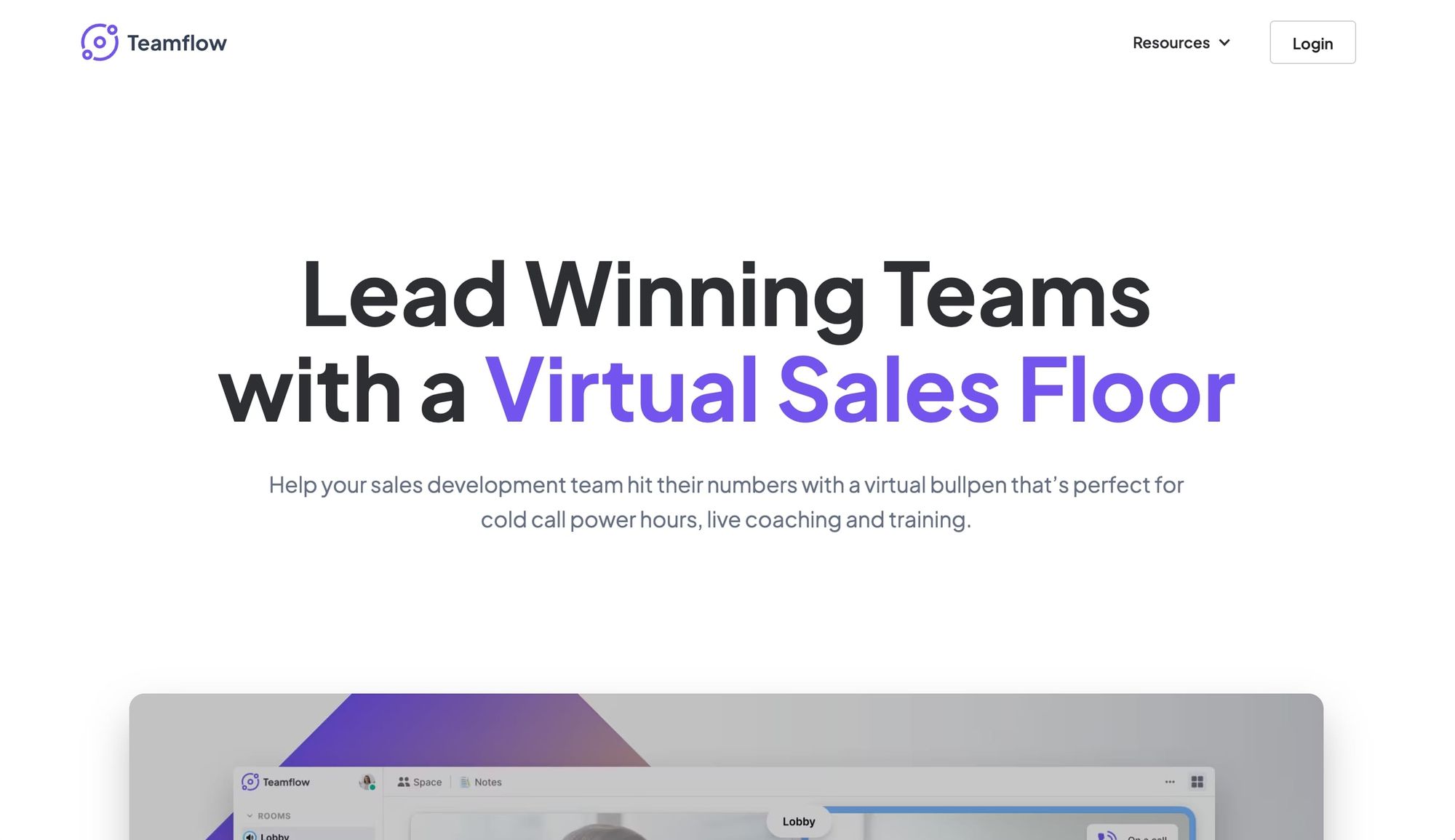 One of the hardest things to foster in a remote working situation is work culture. When everyone is scattered and not able to connect around the water cooler, it can feel like your team is fragmented and out of touch with each other. Many managers struggle to find ways to bring back spontaneous brainstorming in the lunchroom or quick check-ins at employee desks. Finding a way to make employees feel connected with their team is crucial in creating a passionate and loyal workforce that is happy and confident within their roles. Many companies have struggled to build remote work culture, which is why Teamflow is such a brilliant tool for remote teams.
Teamflow acts as a virtual office hangout for your team. It aims to replicate the feeling of being 'in the office' by facilitating the energy of working in a shared space, fostering random check-ins and conversations, and bring teams together even when working remotely. Taking elements similar to a video game, you control your avatar bubble with your picture by using the arrow keys on your keyboard. You can then move around in the virtual office space, only hearing those close to your bubble avatar, imitating walking up to someone in the office!
With tools such as screen-sharing, whiteboards, scratchpad, timers, and the upcoming integration of other applications, Teamflow makes collaboration easy between remote workers. Make brainstorming as organic and efficient as it is in person by walking up to your group to share ideas, new drafts, and design changes. Your team can easily give instant feedback without scheduling an entire meeting or disrupting busy schedules.
If you need some time to work on a complex project, you can always choose what gets shared. Turn off your mic or camera when you need time away, or set an away message and lock your space to get complete privacy while working. You can even set Teamflow to automatically turn your camera and mic off when the application runs in the background.
You're Team is Only as Efficient as its Tools
Finding the right tools for your team is the best way to empower them in a remote work environment. Giving your employees streamlined tools that bring them together can make working remotely more efficient and comfortable for everyone involved, from the client to your teams. Starting with a robust all-inclusive program like Portal can help give you a great start to your remote tech stack as it includes so many helpful features.
Once you have that base platform, add in other tools that will perfectly complement your team's remote workflow, such as Teamflow for random chats or Airtable for powerful database tools. Use current workflows and pain points to decide what software will be the most beneficial to your specific team and clients to create a space where remote working isn't a barrier but a better way to work!
Sign up for our newsletter
Subscribe below to receive our newsletter. We'll email you about important announcements, product updates, and guides relevant to your industry