101+ Service Business Ideas Worth Starting in 2023
Sep 08, 2023
9 min read
Omid G
In an era where everyone's chasing the 'next big thing', the most lucrative opportunities often lie in skills we may already have.
Imagine the power of turning everyday skills into a thriving business venture. The allure of the internet often overshadows the endless potential rooted in classic, service-based businesses. Yet, service businesses still remain a gold mine, with many of them still serving largely untapped markets.
Whether you're reevaluating your career or hunting for a fulfilling side hustle, our comprehensive list of 101+ service business examples could be the catalyst you've been looking for. Dive in and discover a world of opportunities that awaits!
What Are the Most Profitable Service Businesses?
When done correctly, service businesses can yield great profit margins. However, the businesses that succeed the most, financially speaking, fall into a few different categories and industries.
To run a successful service business, you either need to be:
In a market with a lot of potential clients where you charge reasonable fees
In a niche market offering B2B services at a premium
How much you can make from these types of service businesses depends on a few factors, such as location and customer types and sizes (i.e. personal, startups, enterprises, etc. With this in mind, let's go over some general examples of service businesses that can fall into one of these categories.
Consulting Services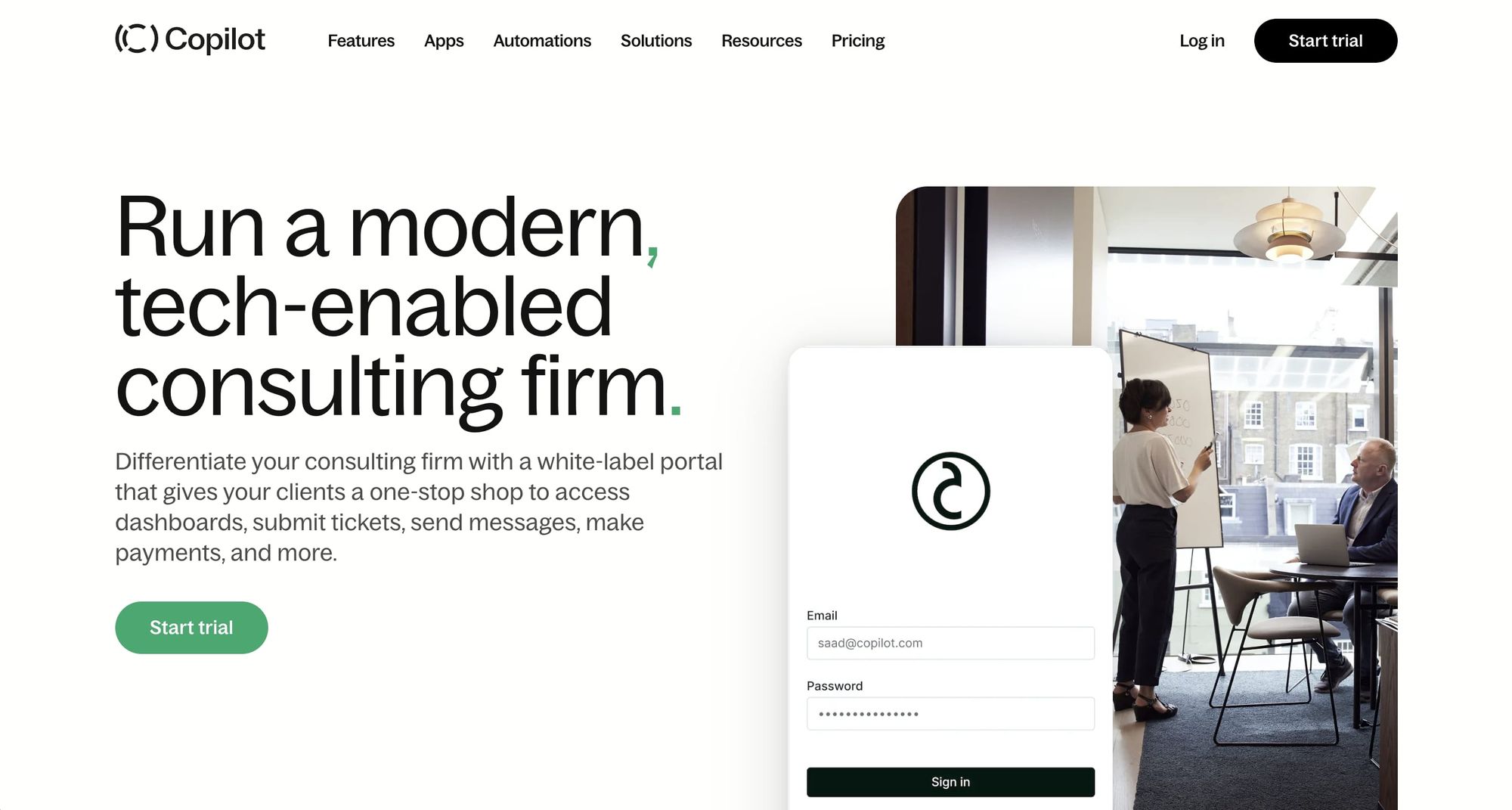 Whether it's business, IT, or marketing consulting, businesses are consistently willing to pay a premium for experts who can guide them to optimal performance and solutions. The specialized knowledge required in consulting often commands high fees.
Here are some examples of how much you can make in this space:
Business Consulting: This can range anywhere from $50 to $500 per hour for small to medium-sized businesses. For larger corporations or specialized consulting, rates can go much higher, sometimes exceeding $1,000 per hour.
IT Consulting: Rates typically range from $100 to $300 per hour. Specialized IT consultants, like those in cybersecurity, can charge even higher.
Marketing Consulting: Generally, it varies from $50 to $300 per hour based on the consultant's expertise and the project's scope.
These are examples and actual fees vary on factors mentioned earlier.
Digital Marketing Agencies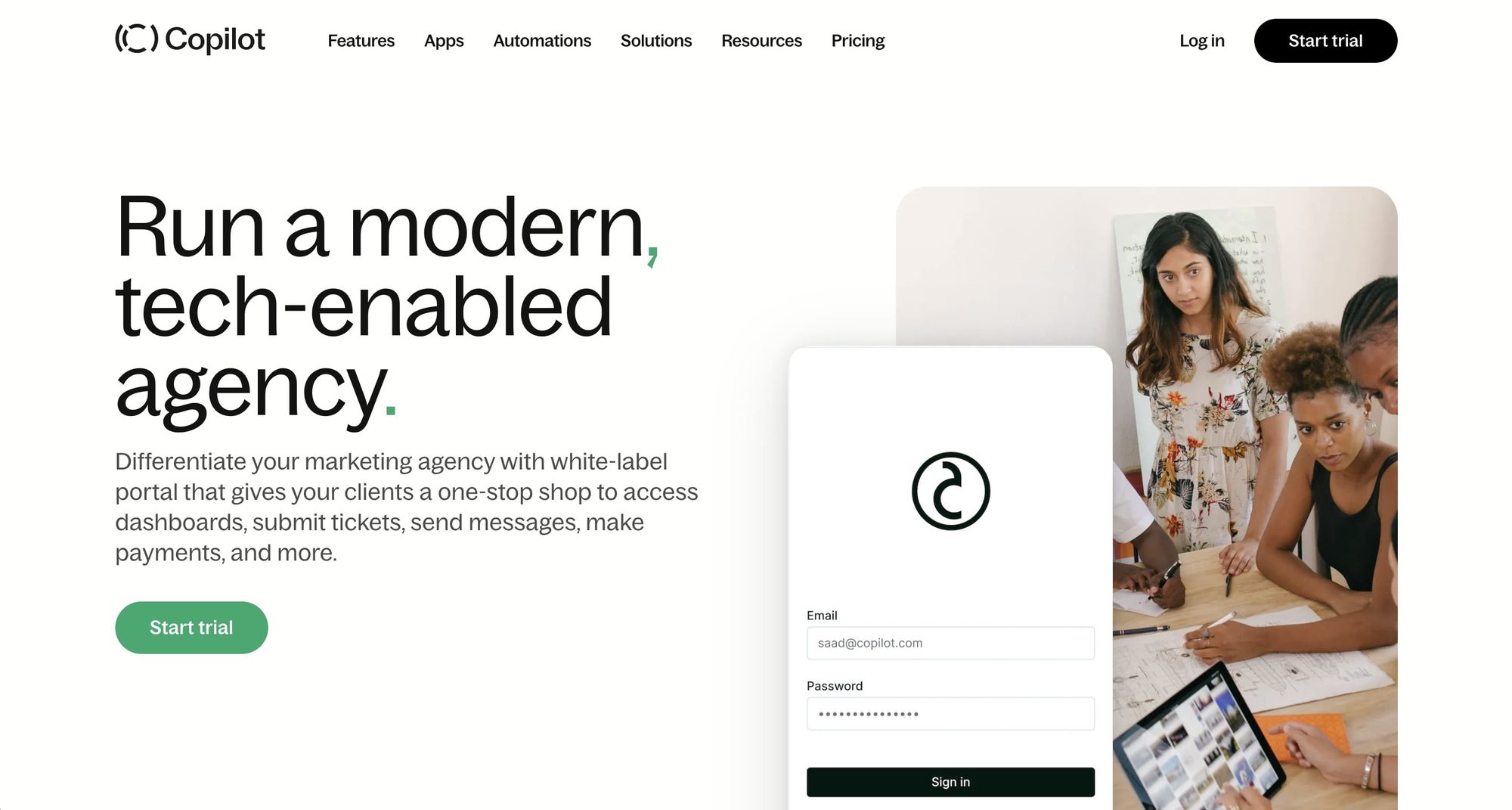 The rise of online businesses has surged the demand for service providers in the marketing space that can help with things such as SEO, content creation, paid advertising, website building, and social media marketing. As more businesses recognize the value of a strong online presence, digital marketing experts can capitalize on this need.
Here are some ideas for how much you can make in this space:
SEO Services: Monthly retainers can vary from $1,000 to $5,000 for small and medium businesses. For more extensive campaigns or larger companies, it can go much higher.
Content Creation: Blog posts might range from $50 to $500 per piece, while video content can range from a few hundred to several thousand dollars, depending on production quality.
Social Media Marketing: Monthly management fees can range from $1,000 to $3,000 for small businesses, while larger corporations might pay between $4,000 to $7,000 or more.
You can also combine, or stack services, like SEO and content creation, to charge more premium fees. Remember, these are examples and actual fees vary on factors mentioned earlier.
Legal and Financial Advisory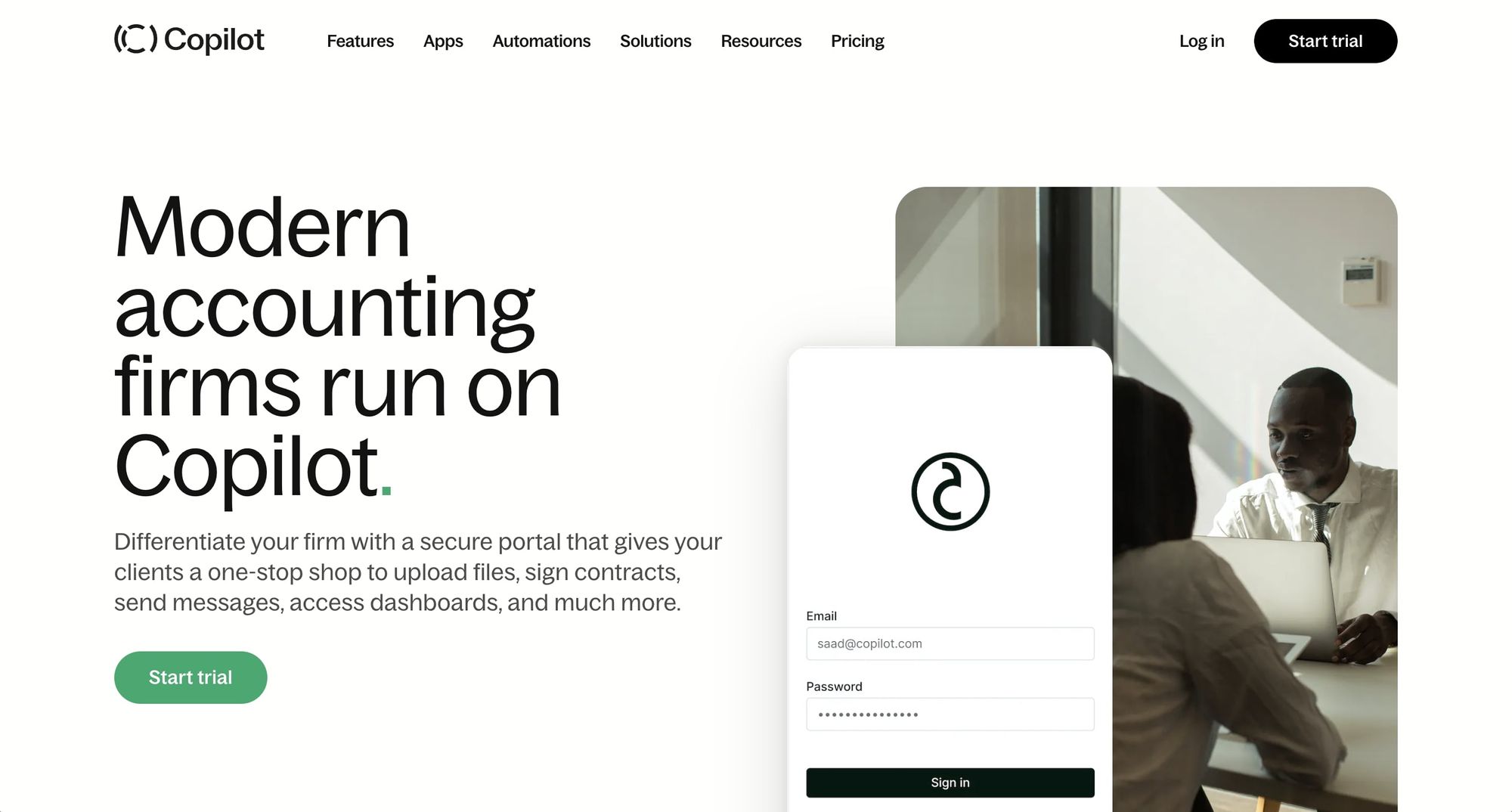 The realms of law and finance are not only complex but crucial for individuals and corporations alike. As a result, lawyers, accountants, and financial advisors have continually enjoyed high earning potentials, given the indispensable nature of their services.
Here are some ideas for how much you can make in this space:
Lawyers: Depending on the field of law and the attorney's experience, hourly rates can range from $150 to $1,000 or more. Personal injury lawyers might work on a contingency fee, often taking around 30% of the settlement or award.
Accountants: For individual tax preparation, it might range from $150 to $450, while business accounting services could range from $75 to $200 per hour or more.
Financial Advisors: Fees can be based on a percentage of assets managed, usually between 0.5% to 2%, or a flat hourly fee ranging from $100 to $300 or more.
Okay, now let's get into all 101 service business ideas for 2023!
101+ Service Business Examples and Ideas for 2023
Here are over 100 service business ideas and examples:
1. Professional Services
To operate a successful service business in the professional services industry, one must have specialized knowledge to assist clients with intricate issues they are facing with in their business. Often, this requires formal education such as college degrees, certifications, or licenses. Or, it can also require years of experience in the workplace to hone in your craft and understand your industry. Some popular examples of these types of businesses include legal firms, consulting businesses, financial auditors, and more.
Here are some examples of professional service businesses:
Business consulting
Financial advising
Legal consulting
Accounting services
Tax preparation services
Bookkeeping
Resume writing services
Corporate training
Human Resources (HR) consulting
Real estate agent
By gaining the necessary knowledge and honing in on a valuable skill during your career, you can create success for yourself by running your own service-based business.
2. Creative and Design Services
Creative and design services are essential for businesses wanting to create a memorable brand. These tasks usually don't require a college degree in design, but it can help. Examples of the kinds of creative and marketing services include website development, logo crafting, video production as well as photography, each helping companies stay ahead when competing against other firms across both online and offline platforms.
Here are some examples of creative service businesses:
Graphic design
Web design
Photography
Video production
Interior design
Copywriting
Social media management
Marketing consulting
SEO consulting
Branding agency
3. Health and Wellness Services
Health and wellness services focus on helping people achieve a better quality of life through physical training, dietary advice, and mental health support. These services are available to a wide range of clientele, including busy professionals seeking tailored fitness programs as well as those requiring assistance with psychological matters.
Here are some examples of wellness service businesses:
Personal trainer
Yoga instructor
Nutritionist
Health coaching
Massage therapy
Mental health counseling
Physical therapy
Alternative healing therapies (e.g., acupuncture, chiropractic services)
Medical billing
Home healthcare services
Through these types of treatments, one can not only improve their individual well-being but also of those around them.
4. Home and Property Services
Home and property service businesses provide an array of solutions for upkeep, restoration, and improvement to residential as well as commercial spaces. These types of services offer assistance to homeowners or landowners seeking expert support with their property maintenance needs.
Services include cleaning services, real estate management & consulting, landscaping duties on the property along with construction activities that help customers protect both the value & usability of their estates.
Here are some examples of property small business ideas:
Lawn care and landscaping
Home cleaning services
Home organizing
Handyman services
Interior painting
Home inspection
Real estate staging
Property management
Pest control
Pool cleaning
Dry cleaning delivery service
As a result, it helps people access experienced professionals in order to carry out these important tasks making them critical for individuals and other businesses.
5. Educational Services
Educational services can come in many forms, such as tutoring and language instruction to help individuals reach their goals. These support options also extend into professional development opportunities like training or even online courses that offer mentorship for people looking to improve their skills in a particular field.
Here are some educational service business ideas:
Tutoring
Music lessons
Language teaching
Test preparation
Educational consulting
Child care/preschool
College admissions consulting
E-learning course creation
STEM workshops for kids
Art classes
These services provide a varied range of clientele, from students needing academic aid to professionals wishing to expand their career prospects. By providing these services you hold the opportunity to positively impact others' lives.
6. Technology and IT Services
Technology and IT services provide essential assistance for businesses that run mostly online, allowing them to remain competitive. Such solutions range from software development to technical support to cybersecurity measures — making these offerings beneficial regardless of a business's size (from startups up to large enterprises).
Here are some examples of IT service businesses:
IT consulting
Computer repair
App development
Software consulting
Cybersecurity services
E-commerce consulting
Data analysis services
Cloud management
VR/AR development
Tech support
Services like custom software building, mobile app creation, website design & development, and consulting tasks businesses are looking for to stay ahead of their competition. By offering technology and IT services, you give your customers the assurance that they won't fall behind.
7. Personal and Lifestyle Services
Personal services help people with their individual requirements and tastes. These offerings include personal shopping, event planning, pet care (ranging from sitting, walking, and pet grooming) as well as financial advice for those wanting a tailored solution that addresses each of their own needs in modern life.
Here are ideas for personal and lifestyle services:
Personal shopping
Personal chef/catering
Event planning
Life coaching
Pet sitting/dog walking
Personal styling
Makeup artist
Elderly companionship
Travel consulting
Relationship coaching
Services ideas such as wardrobe consulting and personal shopping provide customers an opportunity to be assisted while making decisions around apparel or other products relevant to them personally.
These personalized services give clients support with everyday personal tasks, helping them free up time for other activities in their life. Because of this, many people are willing to pay a premium for these types of services.
8. Niche Market Services
Niche service businesses offer specialized solutions catering to customers who are seeking unique services that can meet their particular needs. Services such as valet and parking, spiritual coaching, and healing therapies provide individualized support for those looking for a specific solution. Other niche market services may focus on areas like translation or restoration of natural habitats in order to protect endangered species or advocate conservation efforts.
Here are some examples of niche service business ideas:
Sustainable living consulting
Drone photography
E-sports coaching
Voiceover services
Craft workshops
Cannabis consulting
Specialty food production
Personal finance coaching
Vintage restoration
Podcast production
9. Trade and Specialized Services
Starting a trade service business is an effective way to meet the needs of clients while generating profitability in your venture. Providing specialized services such as plumbing, electrical work, or landscaping are crucial skills that require formal training and certification.
Here are some examples of trade service businesses:
Electrical services
Plumbing services
Carpentry
Automotive repair
Locksmith services
HVAC services
Roofing services
Solar panel installation
Home security installation
Specialty cleaning services (e.g., commercial, industrial)
Such services provide solutions for customers who may be looking for assistance with HVAC systems, carpentry, and more. By offering these specialized trades you can set yourself up to create a successful service-based business that has great potential to be profitable too!
10. E-commerce and Online Services
E-commerce and digital services allow companies to access a wider customer base through the power of the internet. With these solutions, businesses have the opportunity to expand their reach online and explore new markets.
Examples include retail stores that operate exclusively on web platforms, specialized agencies in digital marketing strategies such as content marketing and search engine optimization (SEO), as well as creating courses for learning purposes that can be accessed globally.
Here are some examples of online business services:
Dropshipping business
Print-on-demand
Affiliate marketing
Virtual assistant
E-book writing and publishing
Online tutoring
Subscription box service
Digital product creation
Webinar series
Blogging with a focus on a specific niche (e.g., travel, finance, wellness)
By embracing the power of internet marketing, businesses are able to build stronger connections with consumers around the world — while also providing quality products or services at competitive prices.
Conclusion
Service businesses are one of the best businesses you can start if you're tight on a budget. You're essentially selling a valuable skill or profession you have. At the heart of these businesses is your know-how, essentially selling a valuable skill or profession you possess. While it's fairly easy to start a service business with the right business plans, it takes real specialized knowledge to be the best in your field.
And there's no shortage of opportunities for aspiring entrepreneurs in the service industry. From consulting services to digital marketing agencies, there's a great business idea that aligns with both your passion and expertise, waiting for you. Successful service businesses heavily hinge on excellent customer service, repeat clients, and word-of-mouth referrals. Those that have built a reputation as the best service in their domain often enjoy the most predictable success. Many clients, pleased with your offerings, either come back for more or recommend your services to other small business owners.
Full-time involvement in your venture can pay dividends. Whether you're passionate about health services, technology services, or specialized consulting, the profitable business potential is clear. With the right business processes and business model, your venture can soar to great heights. Market research consistently underscores the increasing demand for specialized services, making it an opportune moment for small business owners to dive into this space.
If you're ready to start, run, and grow your service business, consider checking out our other resources or signing up for a free trial of Copilot!
Sign up for our newsletter
Subscribe below to receive our newsletter. We'll email you about important announcements, product updates, and guides relevant to your industry